About This File
Posted 02 December 2009 - 12:04 PM
I was playing my new career I made for Adults the Historian career and I got to thinking this would be great for my elder sims, it seems I've been playing elders more and more latley. Now I wanted this career to fit for teens as well as elders since it is available to them as well so I changed some aspects of it to make it fit for both teens and elders.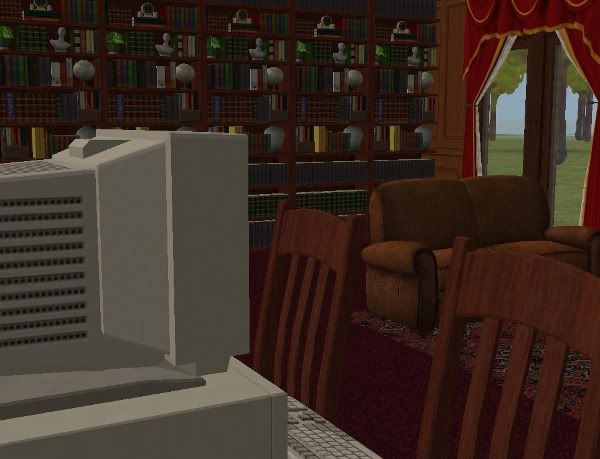 This career is EP compatible, and will not overwrite any custom or Maxis careers because it has it's own unique GUID. There are 3 levels in all Teen/Elder careers, and there are 3 chance cards completed in this career. The upgrade for teen once they have finished the career, and want to move on is they get a higher position in the Politics career track. There is no reward for teen/elder careers.
Here is an example of a chance card question:
Here is a run-down of all career levels:
1. Cashier At Coinporium Antique Mall
Days: Tues, Wed, Thurs Wages: 63
As a cashier at the Coinporium Antique Mall, it's now your job to ring up customers interested in purchasing coins. You must know what you are talking about if they ask questions about the condition and property of the coins, so you must memorize everything about all the coins in the store, their mint release, their materials, and any history about them that is pertinent. A good way to be able to work with customers is to increase your charisma skill, and a good way to know what you are talking about is to increase your logic skill.
2. Library History Class Instructor
Days: Mon, Tues, Wed, Thurs, Fri Wages: 84
You will be in charge of a history class that will be held at the library. The history class is mainly for elementary and kindergarten students. Be sure to increase your film and literature enthusiasm before coming to work by reading novels at home, and watching televison.
3. Historical Author
Days: Mon, Tues, Fri Wages: 812
Does Abraham Lincolon's ghost still haunt The White House to this day? Why does his ghost haunt The White House? Why did the maker of Chocolate Clusters choose the name Chocolate Clusters? Whatever happened to Sim City in the roaring 90's? The answer to all of these questions and more will be answered by You in your new books on World History.
This is the icon, just as with my career for adults, the icon is taken from the University History major and made into career icon:

Attached File(s)
Nothing but good for your future! Jer. 29:11