About This File
Posted 11 June 2009 - 11:14 AM
Before:
Resized to 83% (was 728 x 600) - Click image to enlarge
After:
Resized to 84% (was 720 x 600) - Click image to enlarge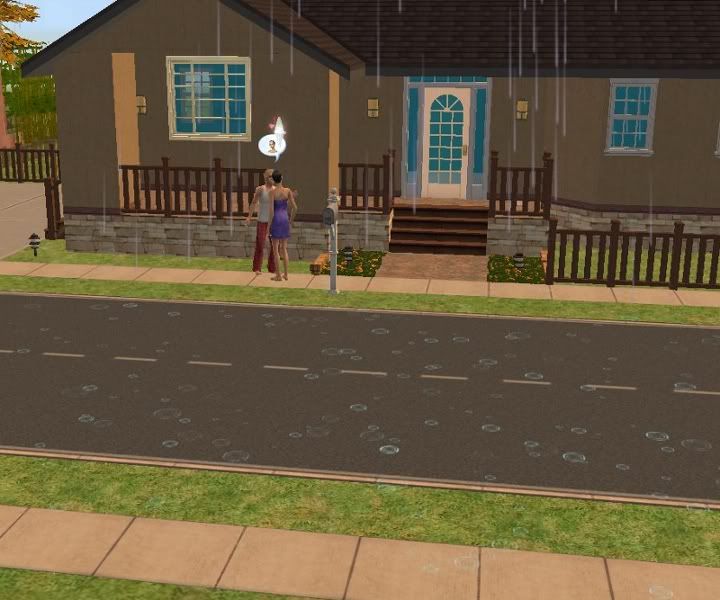 This will let you buy rain. Cost 60 simoleons found under misc, misc. It will start raining immeadatley after you place it on the grid. If it's already raining, there will be even more rain! This object is ideally most for storytellers.
Known issues:
I've found it will stop raining after about one day even if you don't exit without saving changes.
The object is invisible in the bin, and on the ground.
There are no dark skies with the rain, the sky stays the same.
Seasons Required.
Attached File(s)
Nothing but good for your future! Jer. 29:11