About This File
Lisa (lach6) made a request for some dandelions HERE. She said she had fond memories from her childhood picking them for her mother. It brought back memories for me too, so I decided to answer her request.
O dandelion, rich and haughty,
King of village flowers!
Each day is coronation time,
You have no humble hours.
I like to see you bring a troop
To beat the blue-grass spears,
To scorn the lawn-mower that would be
Like fate's triumphant shears.
Your yellow heads are cut away,
It seems your reign is o'er.
By noon you raise a sea of stars
More golden than before.
-Vachel Lindsay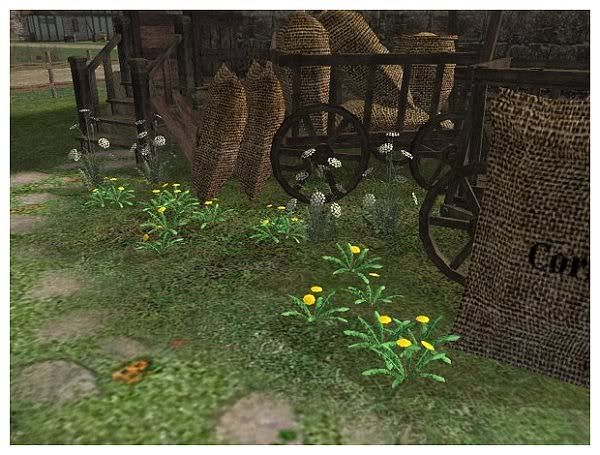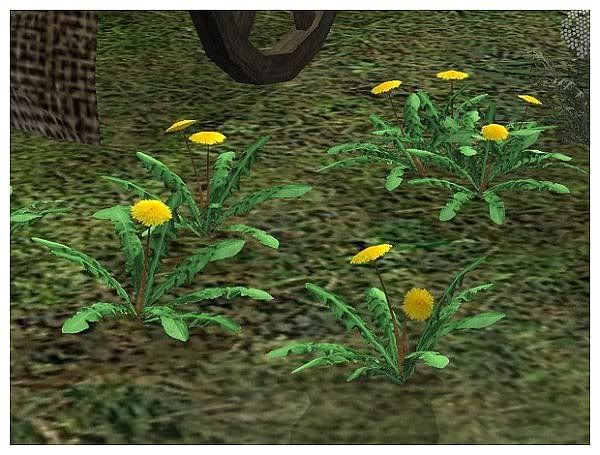 I made two different patches of dandelions.
Dandelion Patch1 6158 faces
Dandelion Patch2 3648 faces
They appear in the catalog in Buy Mode/Flowers for 5 simoleons. They do not require watering or weeding.
Dandelion Patch2 is slaved to Dandelion Patch1, the Master file, so you need Dandelion Patch1 for recolors to show for Dandelion Patch2
I've edited the BHAV's for the Dandelion Patches so they won't block a Sim's path.
The second part of Lisa's request was for a juice glass with a bouquet of Dandelions.
Dandelions in a Juice Glass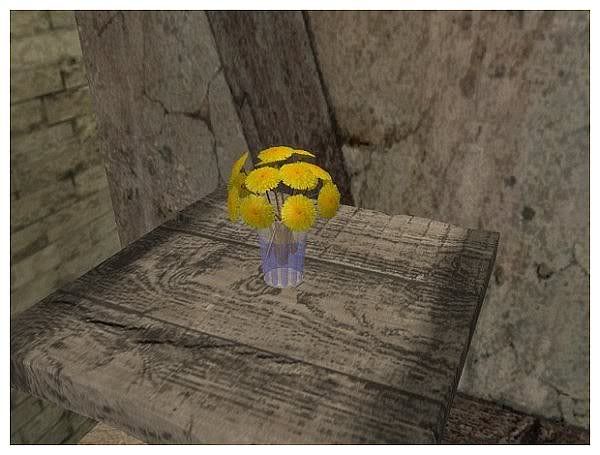 3718 faces
Found in the catalog in Decorative/Plants for 1 simoleon
I made one recolor of the glass in a worn pewter texture for those who play a period hood where glass would look out of place.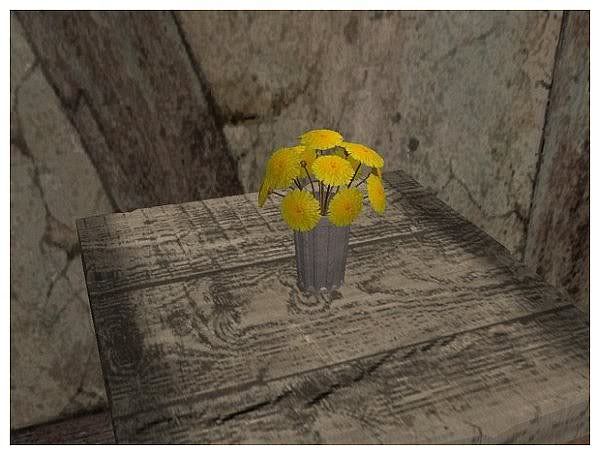 All objects are base game compatible, and were thoroughly tested in a vanilla game with all expansions plus M&G.
I hope you enjoy these dandelions as much as I enjoyed making them for Lisa.
Ray