About This File
In my previous post on dandelions, I was asked if the flowers in the background were Queen Anne's Lace. I checked and they are. I made these flowers long ago because I love the flower and wanted them for my game. I never intended to uploaded them anywhere, but I thought I'd share them here.
Wild carrot was introduced and naturalized in North America, where it is often known as "Queen Anne's lace", so called because the flower resembles lace. And, did you know, domesticated carrots are cultivars of a subspecies? Some think of it as a noxious weed and consider it a serious pest, but I see it as a delicate flower worthy of a queen's name. I guess, as the old saying goes, "beauty is in the eye of the beholder"!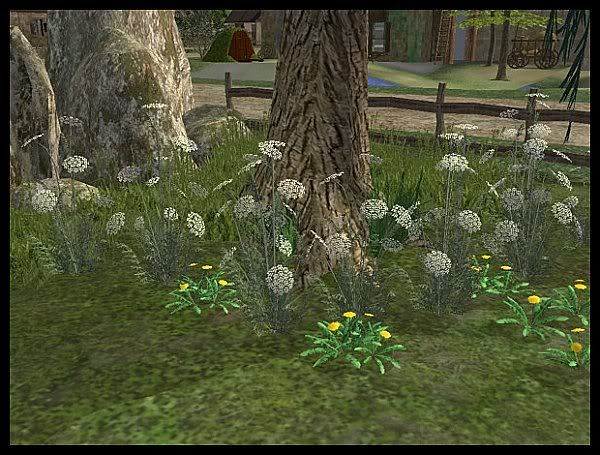 The download contains two versions of the flower...a master and a slave. You can use the master file by itself, or you can use both of them together...your choice.
3972 faces
Appears in the catalog under garden flowers for 5 simoleons.