About This File
Another "weed" for your Sims. This time it's chicory!
Common chicory, is a somewhat woody, perennial herbaceous plant usually with bright blue flowers. Various varieties are cultivated for salad leaves but the roots, which are baked, ground, and used as a coffee substitute and additive, is the most common usage. It is also grown as a forage crop for livestock. Chicory lives as a wild plant on roadsides in its native Europe, and in North America and Australia, where it has become naturalized. Common names for varieties of chicory include endive, radicchio, Belgian endive, French endive, red endive, sugarloaf or witloof.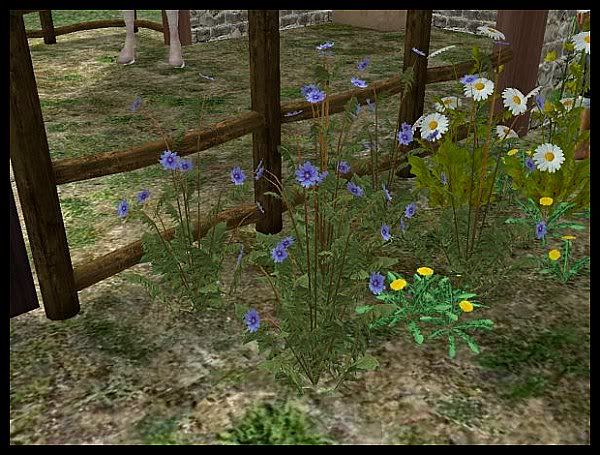 3792 faces
Appears in the catalog under Gardening/Flowers for 5 simoleons
Will not block your Sim's path.
Does not need watering or weeding.
Ray