About This File
This is a Farm Produce Wagon cloned from the TS2 Produce Bin and has all the same functions and interactions. When placed on Community Lots along with a cash register, your Sims are able to purchase groceries from it. If used on a Business Lot, the wagon will eventually become empty (has and empty state) and will need to be restocked. Requires the OFB EP!
Faces: 9809 on 8 tiles (1226 faces /tile)
Appears in the catalog under Appliances/Miscellaneous for 200 Simoleons.
There are two versions available. One will be available on community lots only and the second will be available on both residential and community lots. If you want to use the Produce Wagon for a home business, you need the residential-community lot version. If you want to use it on community lot businesses only, download the community lot only version. They share the same GUIDs, so you may use only one version. They have different filenames so you know what version you have installed.
Recolors are welcome and encouraged (both the wagon and the produce are recolorable) and I hope you share your recolors, but please link back to Affinity Sims for the mesh.
The download comes with 3 recolors of the wagon and 1 recolor of the produce.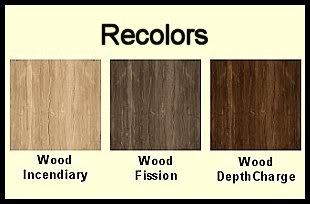 Tested in a vanilla game with all expansions plus M&G.
Thanks,
Ray