About This File
A new ash tree that correctly changes with the seasons and drops leaves in the fall. The changing-of-leaves only works if Seasons is installed. It can also be used without Seasons, but only the summer state will appear.
This tree is based on a template by Bienchen but I've made several changes. My template has 2 subsets, 4 seasonal changes, and leaves that drop in the fall. Please feel free to use this template to make your own seasons-friendly trees.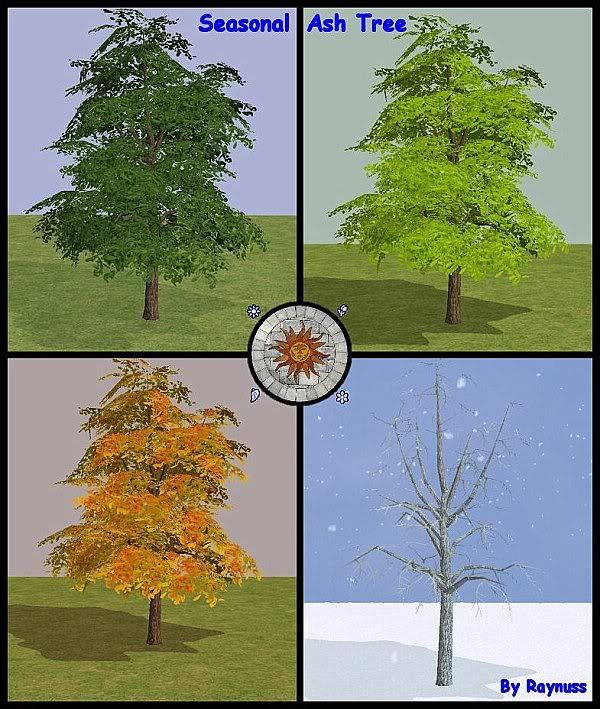 Faces: 1636
Appears in the Catalog under Gardening/Trees for 395 Simoleons.
Tested in a vanilla game with all expansions plus M&G.
File is compressed.
Ray