About This File
This is the first of several objects I'm working on that will allow your knights in training to gain the skill they need to become a full royal knight...a sword play training dummy. It uses the animations from the BV Pirate Ship dueling dummy, but will not replace the original. This is a stand-alone object.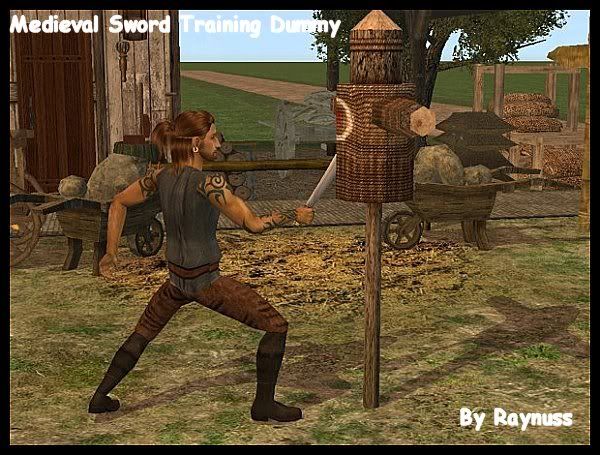 Faces: 244 (very low poly)
Appears in the catalog under Hobbies/Exercising for 100 Simoleons.
Tested in a vanilla game with all expansions plus M&G.
Since it uses the animations introduced with the BV EP, Bon Voyage is required.
Credit to Rebecah for her version of the dummy found here: Click Here
Ray :)/>