About This File
I like to share with you my latest house, its on a 5x6 residential lot.
It is fully furnished comes with a gazebo, pool with island and a playable tree house, and a 2 car sideways garage attached to house.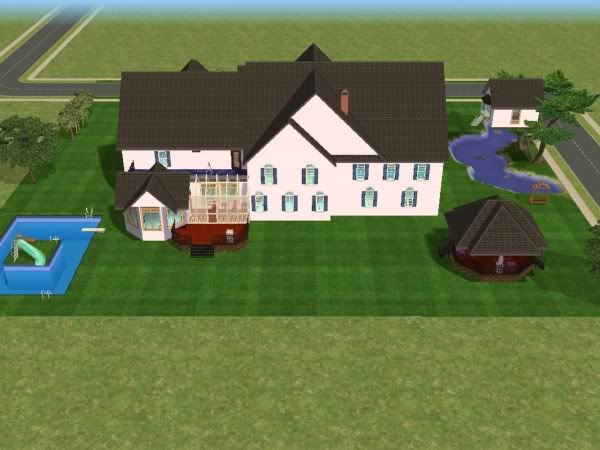 Cheats used to make garage: boolProp constrainFloorElevation when have view walls partly down the garage will look like this.
http://i1176.photobucket.com/albums/x329/AffinitySims/Heather/Columbus/wallspartlydown.jpg' alt='wallspartlydown.jpg'>
there is no way around it. Garage is usable, cars just kinda disappear when you leave and reappear again when you get back
Downstairs has 1 (possible 2) bed rooms, 2.5 baths, a screened porch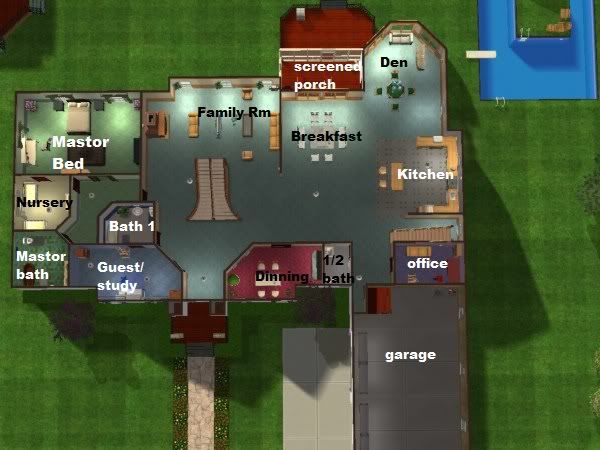 Upstairs has 3 bed, 3 bath, and a gym room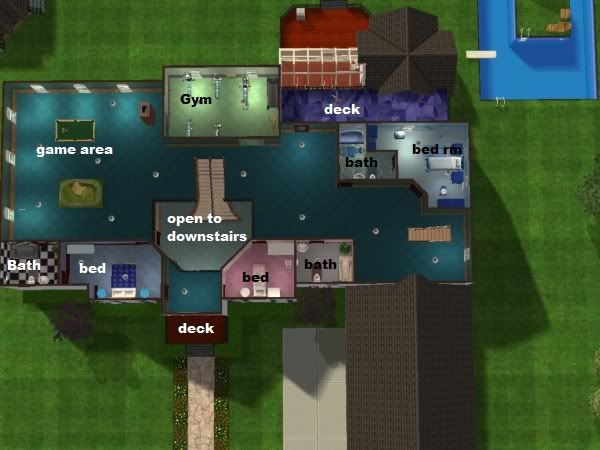 Cost $213,835