About This File
This lot has been tested in game by Rebecah!
Lot size: 2x4
Price: 72,396 simoleans
Lot type: Residential
The Local Sage/Counselor has opened his home for the enrichment of the lives of his neighbors. He imparts knowledge directly, allows exploration and leads learning by example. He has made his documents and books available for purusal. His mini-university also has many other tools with which the aspiring scholar can acquire knowledge. He also has a Tea Pavilion where he gives instructions in social skills. Without further to do I present the Savant House: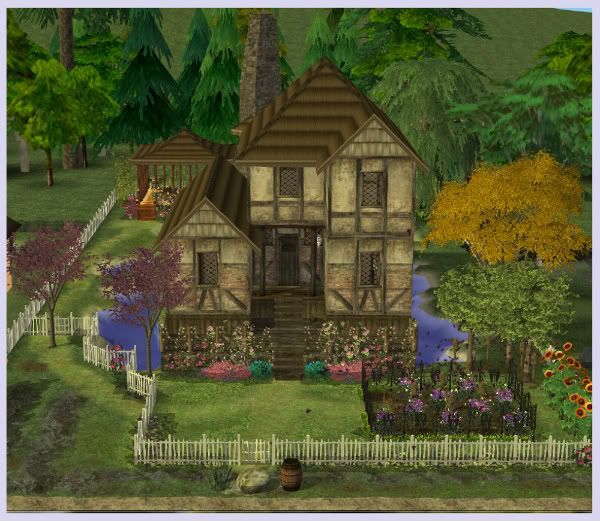 Front of lot with Tea Pavilion also visible: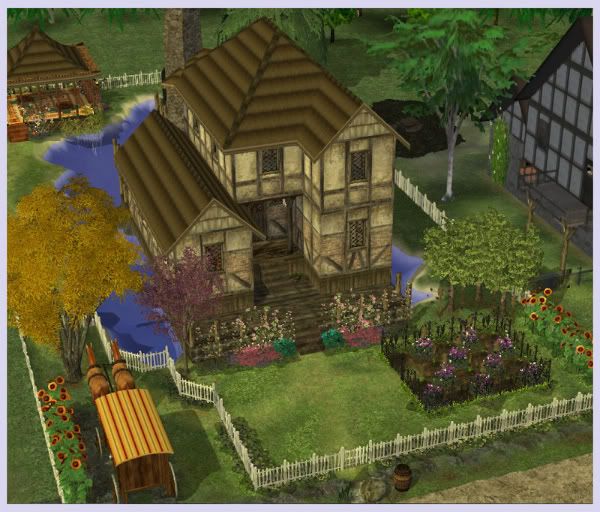 View of Tea Pavilion and back of lot: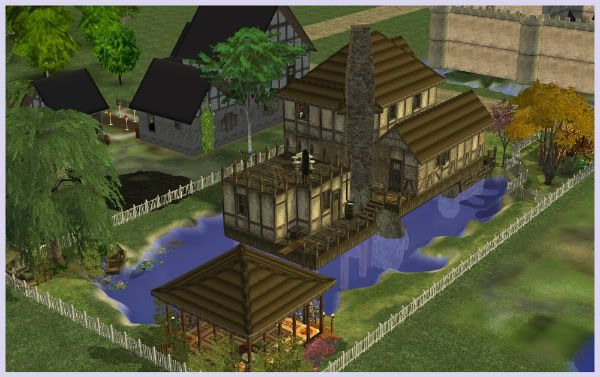 Out of doors school room (Featuring Rebecah's Skill Learning Game Table) :


View from Living area into Dining and Kitchen area: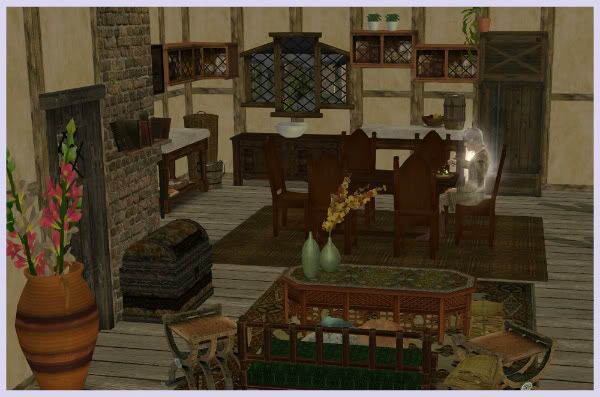 View from Kitchen of Dining and Living area: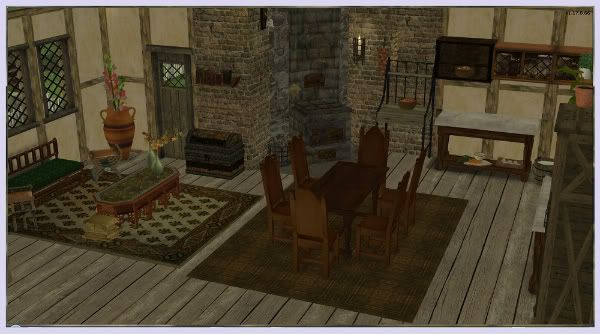 First floor layout:


Top floor family quarters:


The study and apprentice quarters: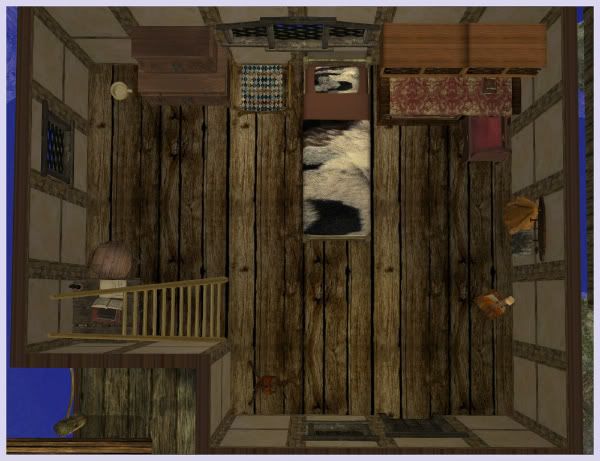 I would like to offer Thanks to my Creator for the talents and generosity of all the wonderful folks who made the custom content for this house. Your hard work is so appreciated and brings so much pleasure to my game.
 
NOTE: Please do not make changes in the floor tiles on the First floor or you will have uneven elevations. This lot is built on a swimmable pond and uses the 'changefloorelevation' cheat.

Also, note that there may be some instances of missing textures or items. I know for a fact you will need Sunni's Deco Chimney #1 for it is the master file for all the Deco Chimneys.
 
I am very proud to tell you that Beck tested this lot and has kindly gathered all the files you will need to complete the house.

Rebecah has tested this lot for me and found that you will need the following:
1) Moune's mesh for one of the kitchen overhead cabinets and since there are problems obtaining the master from that site, Michelle has included that here.
2) Feenwald's mesh for the Rustic Lamp found here.
3) Marvine's Marvine-Waterfall-MatchingRock1-MASTER.package found here.
4) Horses with the cart need the file needed is Dragon Slave's mesh found here.
5) Adele's master from the Moroccan Dining/Living Set found here.
6) Buggybooz' KitchenBasic Set counter found here.
7) Lethe_s clump of grass found in the Buyable low poly grass set here.

I made some of the screenshots in the lot I was play testing. There will be a few items missing from the clean uploaded lot:
a) plants in kitchen and some of the other kitchen clutter
b) second bed in first floor front bedroom and the bed in the Study/Apprentice Apartment
c) I may have switched some of the decor clutter but I think it was Maxis items.