About This File
This set was part of a contest I enter over at Plumb Bob Keep. Since the entries have been released, I thought I would share it here in my "home town". ;D
Whimsical Weaver Set
The Back Story is a mix of Fantasy and Medieval*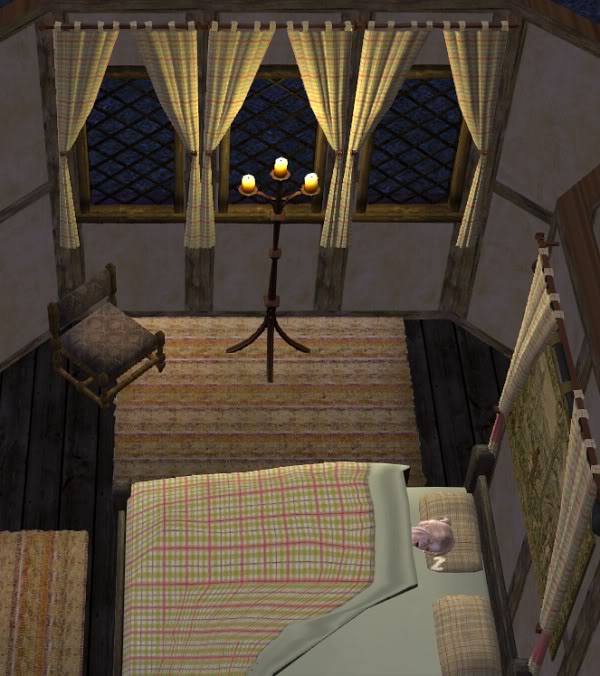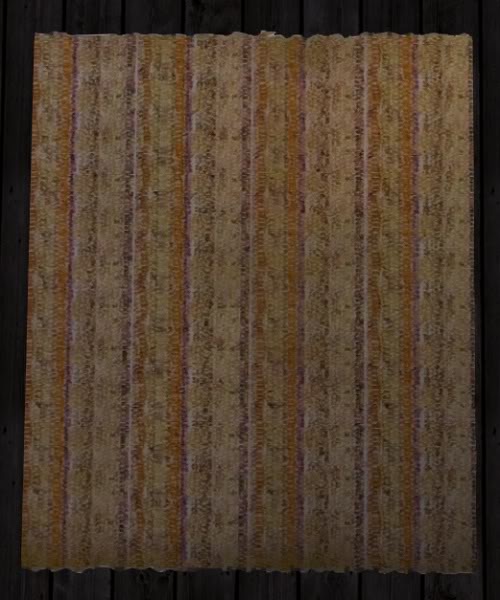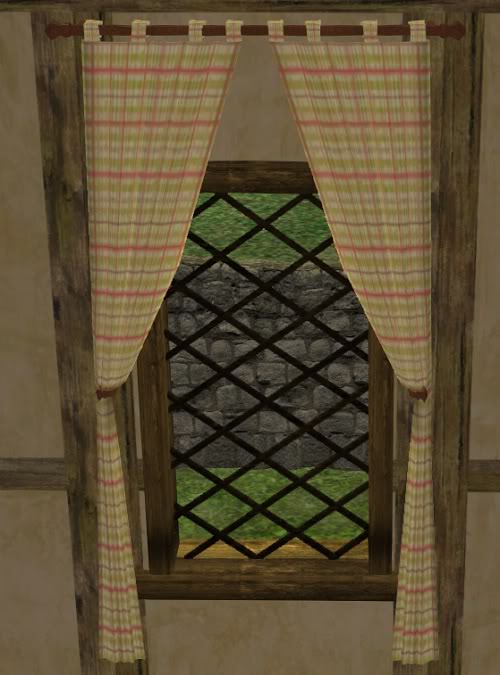 Set includes Rug, Curtains and Bedspread - enjoy!
Rug Base is echo's 3x4 floor rug
Echo Rug Base and Share Policy
Curtain is "Ultra Funky Curtain Clothes" $170
Credits:
Thanks be to God for all His Provisions and for the help of patient friends.
Lucas for Easy Bedding Texture Creator
Maxis
SimPE
Gimp
*Reference for history of Plaid/Tartan:
Today tartan may be mostly associated with Scotland, however the earliest evidence of tartan is found far afield from the British Isles. According to the textile historian E. J. W. Barber, the Hallstatt culture of Central Europe, which is linked with ancient Celtic populations and flourished between 400 BC to 100 BC, produced tartan-like textiles. Some of them were recently discovered, remarkably preserved in Salzburg, Austria. Also, textile analysis of fabric from Indo-European Tocharian graves in Western China has shown it to be similar to the Iron Age Hallstatt culture of central Europe. Tartan-like leggings were found on the "Cherchen Man", a 3,000 year-old mummy, found in the Taklamakan Desert in western China (see Tarim mummies). Similar finds have been found in central Europe and Scandinavia. The earliest documented tartan in Britain, known as the Falkirk tartan, dates from the 3rd century AD. It was uncovered at Falkirk in Stirlingshire, Scotland, about 400 metres north-west of the Antonine Wall. The fragment was stuffed into the mouth of the earthenware pot containing almost 2,000 Roman coins. The Falkirk tartan is simple check design, of natural light and dark wool. Early forms of tartan such as this are thought to have been invented in pre-Roman times, and would have been popular among the inhabitants of the northern Roman provinces as well as in other parts of Northern Europe such as Jutland where the same pattern was prevalent.
Tartan, as we know it today, is not thought to have existed in Scotland before the 16th century. By the late 16th century there are numerous references to striped or checkered plaids. It is not until the late 17th or early 18th century that any kind of uniformity in tartan is thought to have occurred. Martin Martin, in his A Description of the Western Islands of Scotland published in 1703, wrote that Scottish tartans could be used to distinguish the inhabitants of different regions. He expressly wrote that the inhabitants of various islands and the mainland of the highlands were not all dressed alike, but that the setts and colours of the various tartans varied from isle to isle. As he does not mention the use of a special pattern by each family, it would appear that such a distinction is a modern one.