About This File
First I want to thank Nonni for the idea of this creation. She requested it for her illiterate Sims. Thanks Nonni! She had more faith in my abilities then I did. I believe this is the most difficult item I've ever created, although I'm not completely satisfied with the Life Skill option...which I may revisit at a later time.
The table is found under Knowledge/Entertainment for $50, the Stump Chairs are found under dining chairs for $2.
You may set the speed you would like your Sims to learn their skills.
Sims do not show a meter over their heads while learning these skills, there are not like the other types of skills, they are tokens that are passed to the Sims info file. Sims will receive the memory of learning each skill, and if they have the want to learn they will gain the points for that want.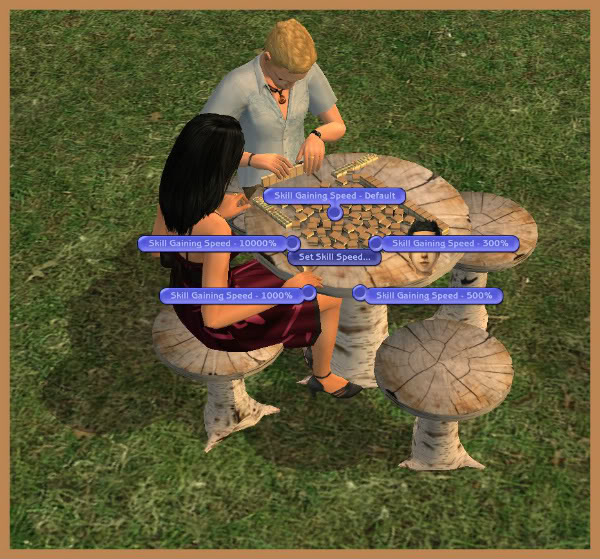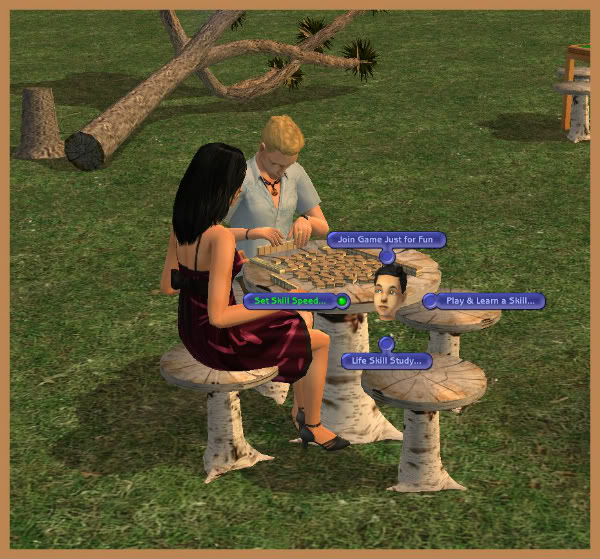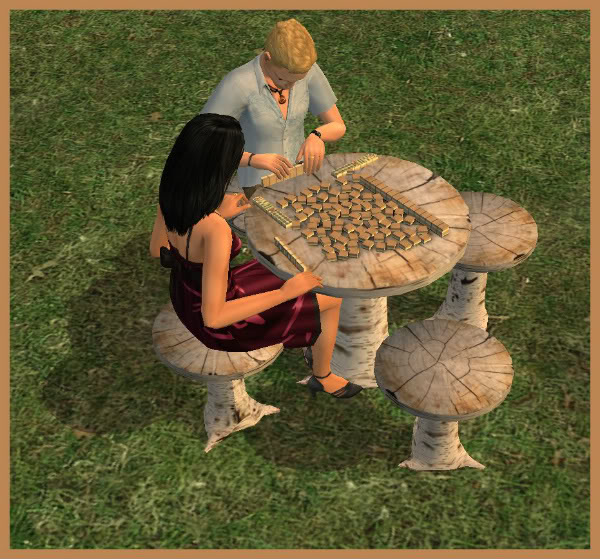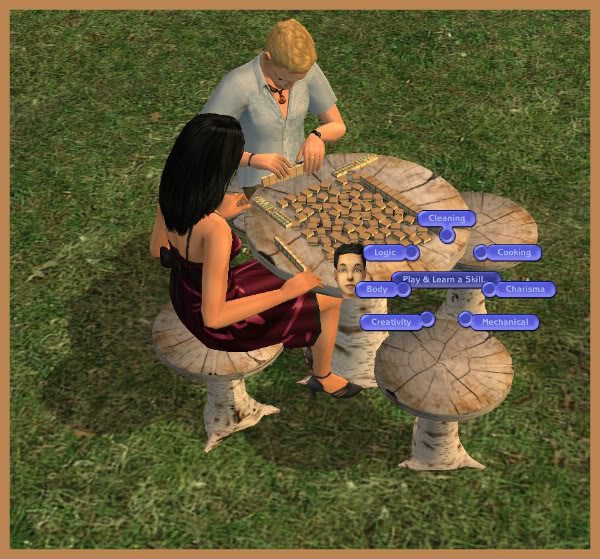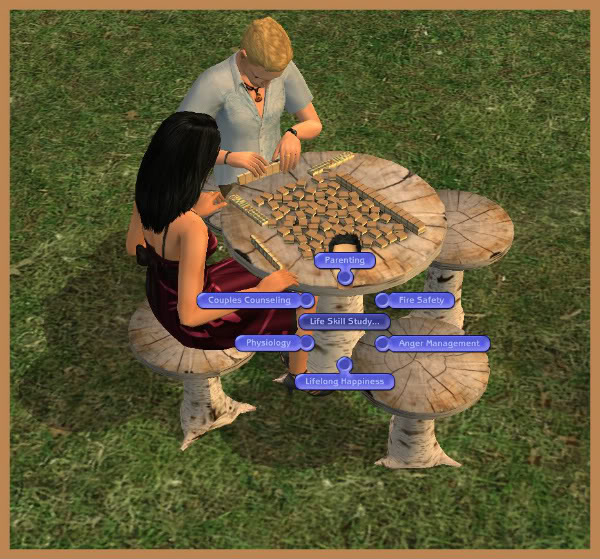 Credits to vllygrl and Nonni for testing...thanks ladies!