About This File
Nonni's Sink
Part of Original Nursery Set by jusfels
who has graciously given consent for me to remove the deco items and allowing me to recolor.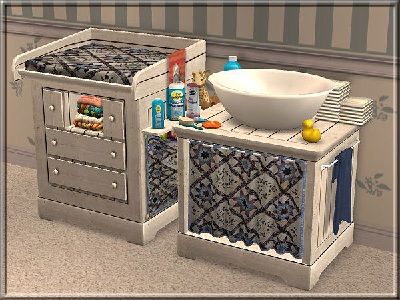 Here it is newly remeshed: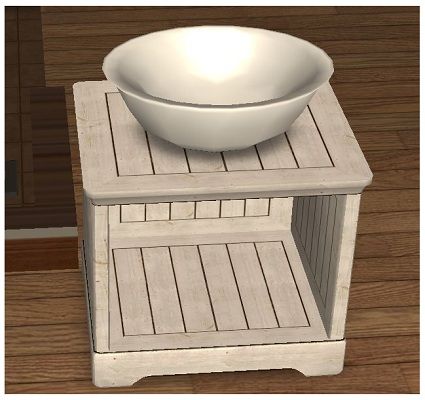 Found in Plumbing under Sinks
Cost = 47 Simoleons
Polycount = 708
I have many thanks to give:
To Rebecah for helping with a shadow issue and for fixing the file texture so that I could recolor cabinet as well as the sink.
I will always be in your debt for your help and encouragement.
Beck also said to tell you:
Quote

This sink does not require any expansions.
To MaAlet Lots of Hugs and Kisses
for her sweet and calm tutoring me in how to mesh in Milkshape, even while holding an active 8 month old grand daughter on her lap.
Some of the textures are ones that I found and modified but many thanks To Eva/eefje00704 for sharing her collection of textures.
Above All
I give Honor and Praise to my Creator for His Wondrous Love.