About This File
This is something I created in 2009, but had never posted it on this site, and because someone is asking for it I am posting it.
February 23, 2009 - Added Pink and Blue Recolors per request from gaiserlisa.
February 18, 2009 - Added stove for Free Time (also works with Apartment Life) to give enthusiasm for cuisine also gives some fun while cooking. The cooking action isn't long so they don't get a lot.
Note: Be sure to only install one of the stove meshes. The main file contains the non free time version, so please be sure to delete that.
I don't know if many of you remember the kitchen set from the 60's, well back then sets were made of metal and heavy cardboard to look like our parents sets. Today they are made of plastic and not as realistic.
I've had this on my list of things to do for quite sometime but hadn't figured out quite how to do it. The child animations use a stool for full size items which is very hard to get around. I've edited the EA adult animations with the animations tools wes_h created, and made 100's of manual edits for the sink animations. The animations are not perfect, especially the left arm animations. If these imperfections bother you please don't download.
All items are found under Miscellaneous/Child priced from $100 to $150.
Important:
Placement must be fridge, stove then the sink in order for them to fit nicely together.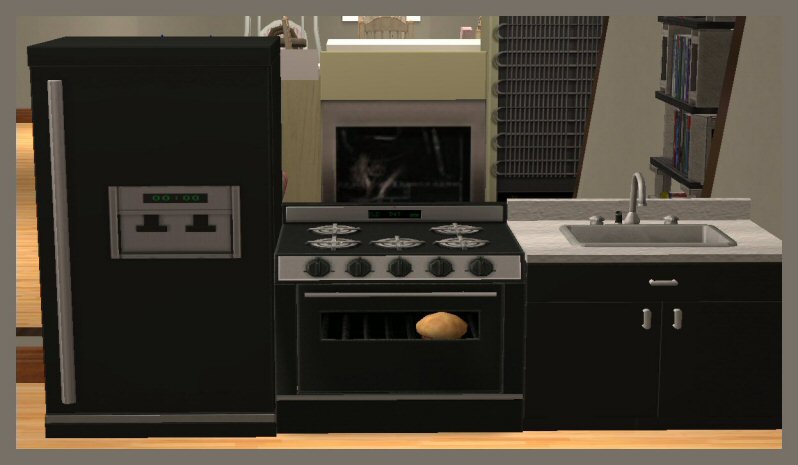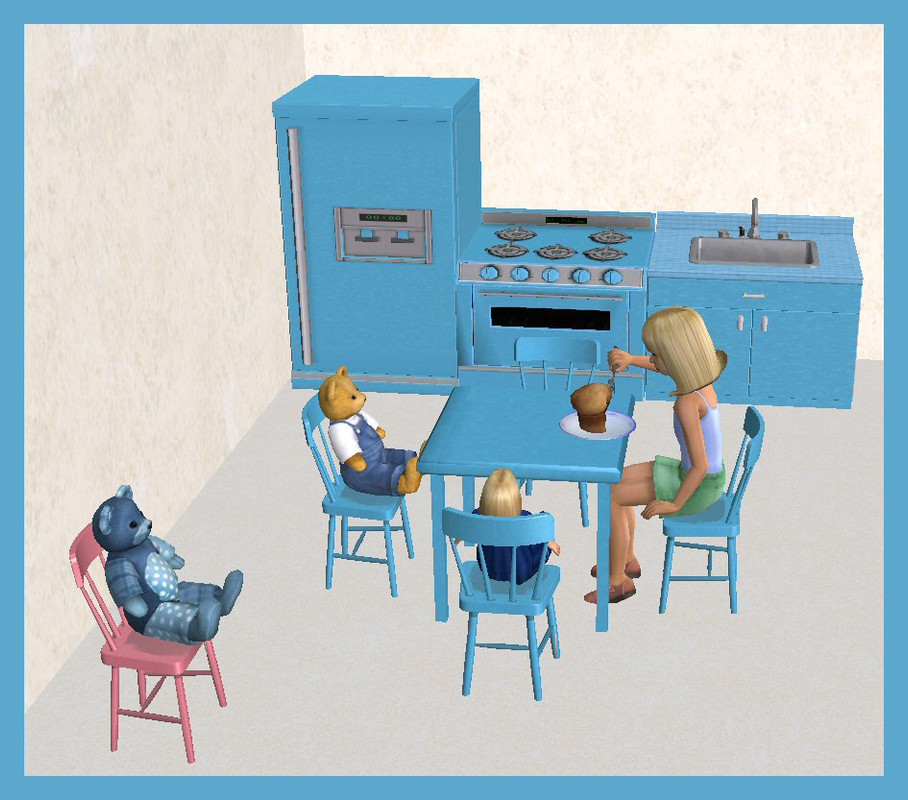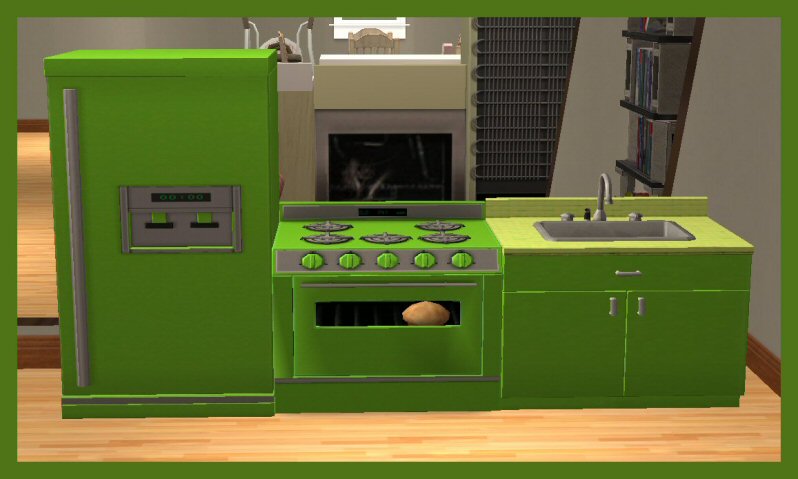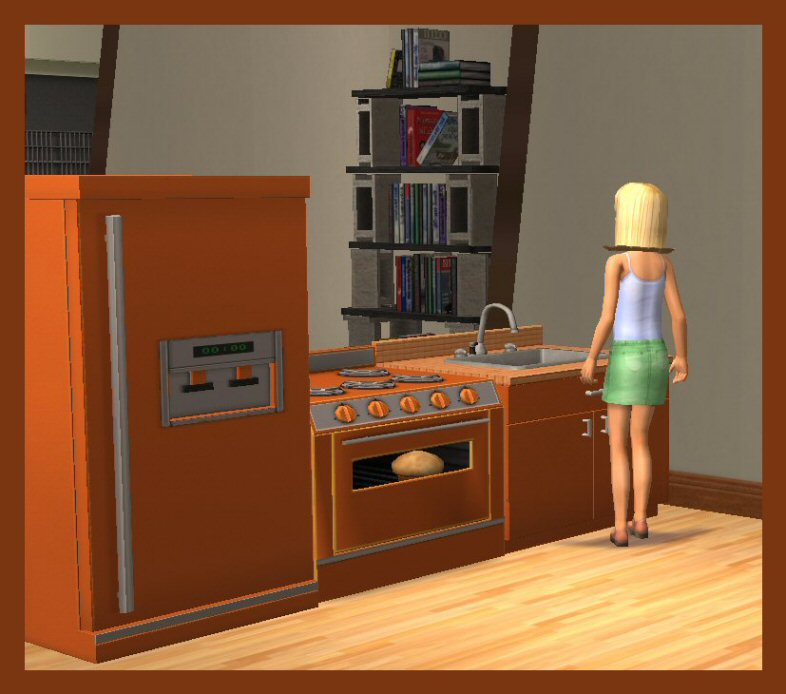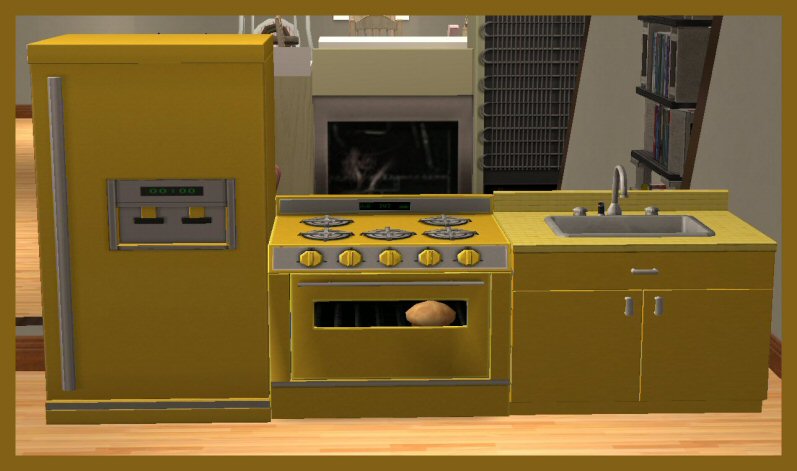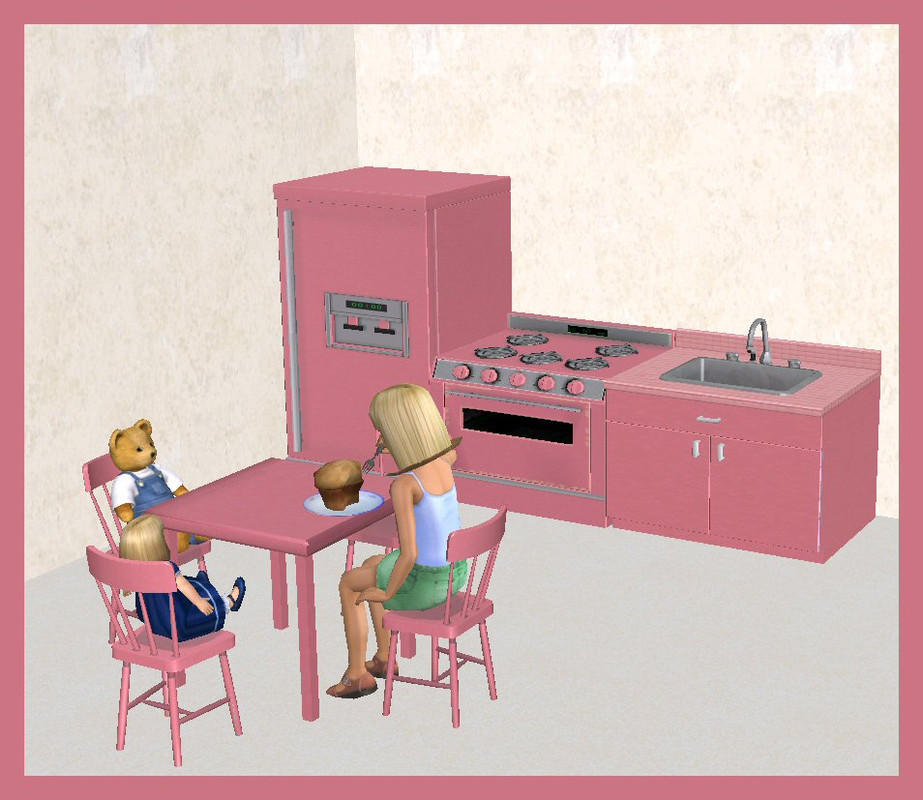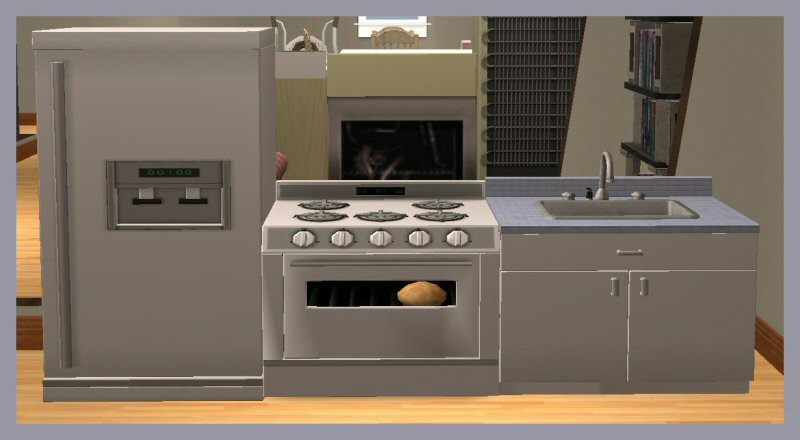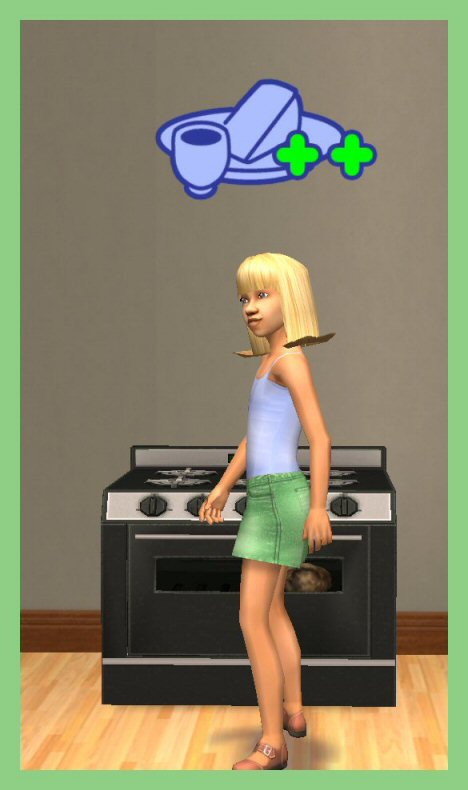 You Tube Video