About This File
Another request from Nonni  
:)
Nonni, I hope you like these and can use them in your game. 
The walls can be found in Build Mode/ Walls / Paint and the walls in Build Mode /Floors / Carpets. All of them cost $5 
There are four sets:
1.  Zoo set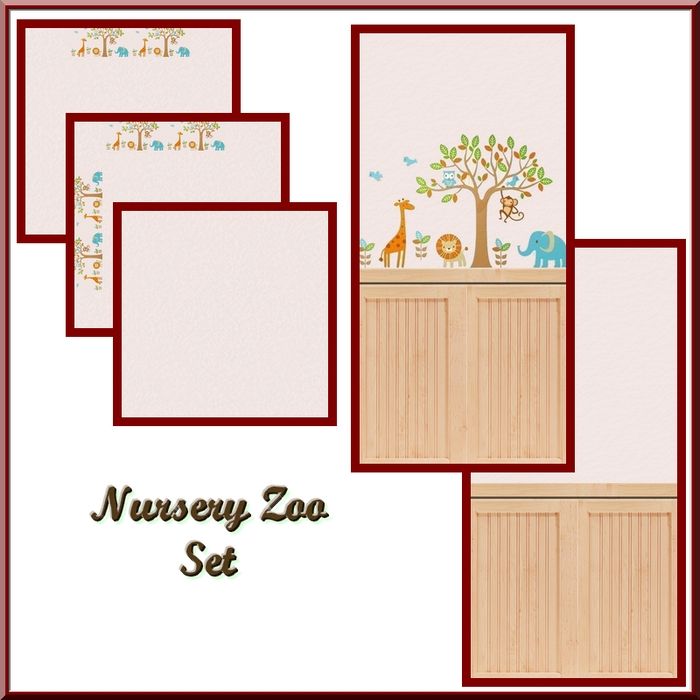 2.  Hey Diddle Set
3.  Tree with Owl Set
4.  Monkey Set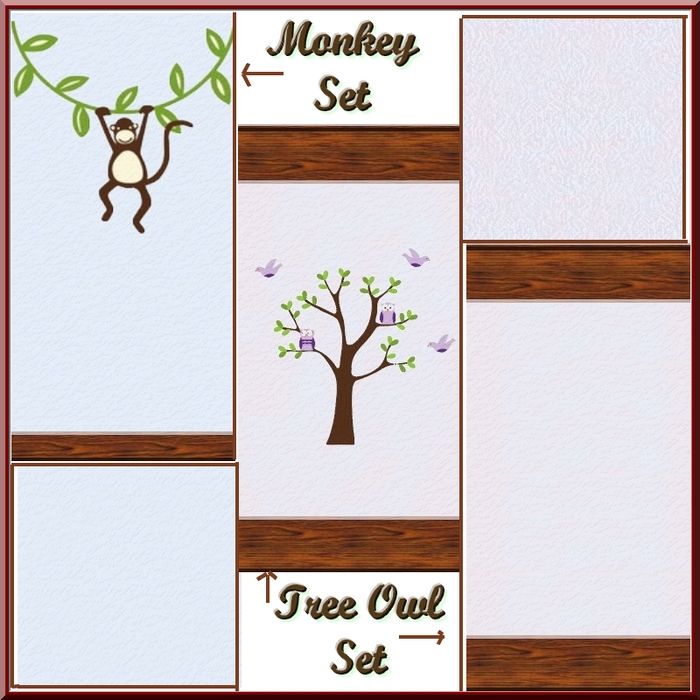 In game pictures:
In the creating of these set I uses HomeCrafter Plus, PhotoFlitre, Google Search  and the game.
Thank you Nonni for the request and support.
All the glory to my Heavenly Father!