About This File
Update! If you downloaded these before 3:00 PM PST April 27th 2013 - there has been a change in the file. Beck has made the set usable together without cheats.
I wanted a very simple looking curtain and I asked MaAlet to make it for me and she asked why I did not do it myself? Because I had just finished with tweaking Sunni's Deco Chimney, so Alet said that I knew enough to make the curtains.
I took the Maxis' Stewart Mourning Cafe Curtains apart, moved some stuff, stretched some stuff but there were problems with the cloning in SimPE. Thanks to Rebecah for correcting these problems and also making it possible for me to recolor the curtains.
Going back to the beginning to show you why I wanted to make changes in the Maxis curtain: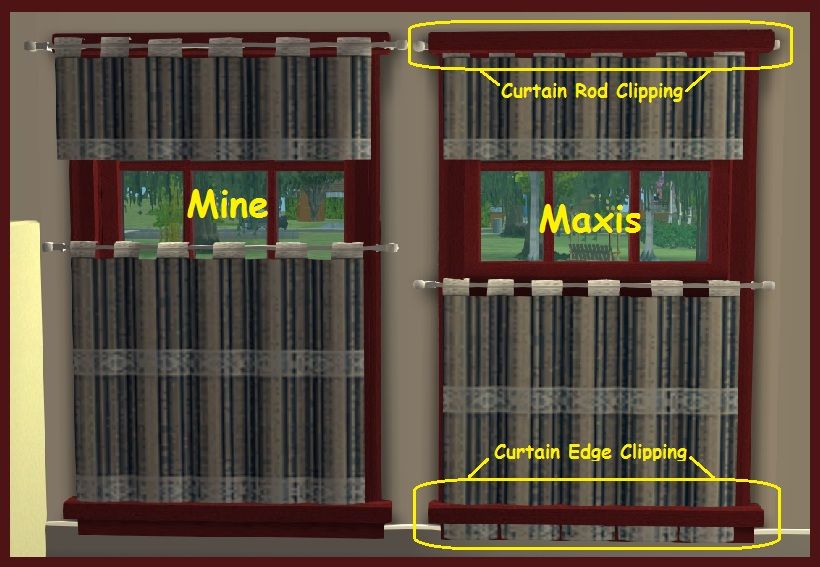 Also, I wanted the options of having just a Valance or just a Curtain.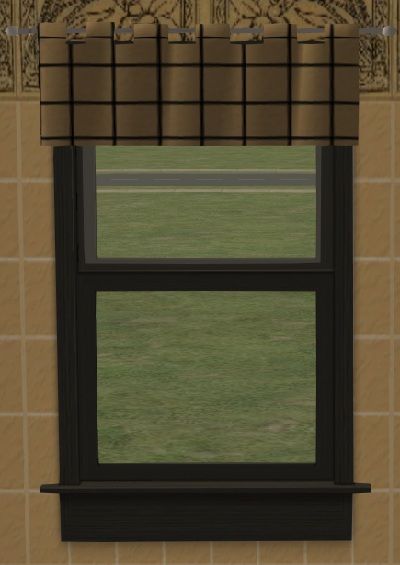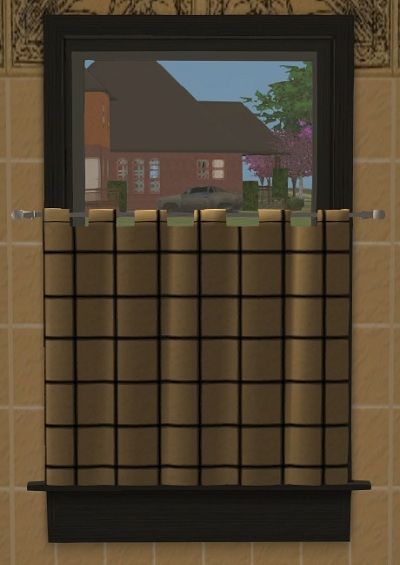 Some times I want to use them together and Beck has made that possible without the use of cheats!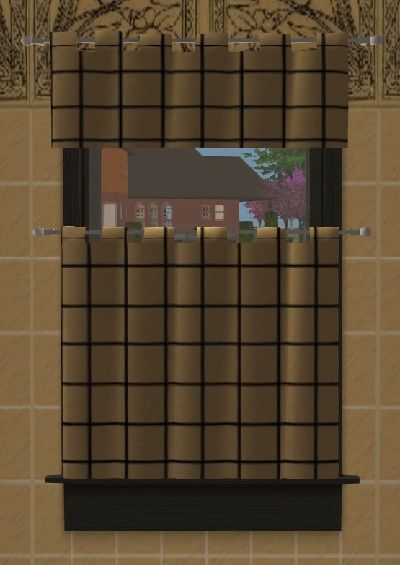 I also wanted to have a double sized set: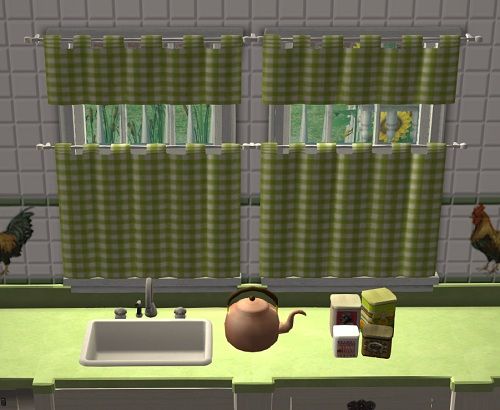 So there are 4 parts to this set.
Here is a swatch of the recolors that I made: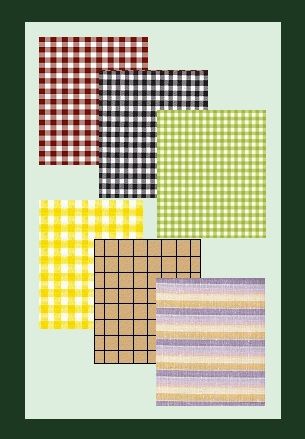 I hope that you will enjoy these and join with me in thanking Alet for her encouragement, Rebecah for her patience and technical help. I am grateful to those folks who created SimPE and Milkshape, also.
We want it all to bring honor to Our Creator. Thanks be to God for all His Gracious gifts.
I feel like I need to add that I have all the TS2 EPs and SPs.