About This File
A genuine retro endtable that once existed in real life as it had it's place in my familiy's livingroom back in the 60'ies when I was growing up. I remember it clearly and it looked just like this.
I thought it would be fun to make. 


It has 4 slots as seen in the picture, so as to also have room for plants at the back.

Mesh is dark wood - the main wood colour for those days, but in case it proves too serious looking for you, I've made 3 recolours in lighter wood.

Enjoy!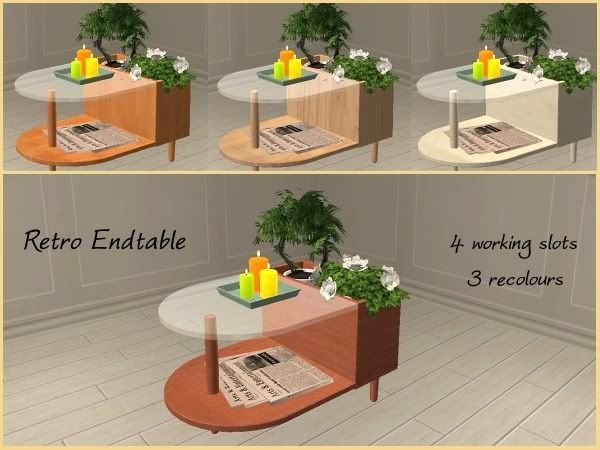 Base Game Compatible - No EPs or SPs needed.