About This File
A double bed with a bed table. A follow up on my Summer Living outdoor set here. The bedding and the wood textures (white and green) will match the textures from the outdoor set.
The bed will take all Maxis' beddings and my bedding recolour will consequently also be available for the Maxis beds.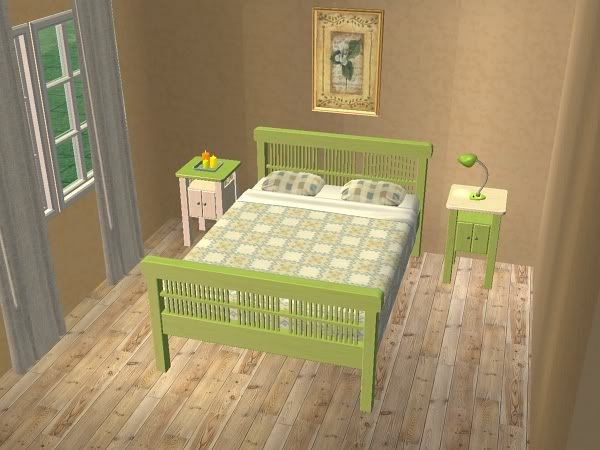 Base Game Compatible - No EPs or SPs needed.
Loverat made some beautiful recolours here