About This File
A bedroom set for your simmies: bed, table, lamp and bedding. Collection file included + white recolour for the bed and bedtable.
It's a fairly cheap set simoleon wise, but the bed still has a  rating of 7 for comfort, 6 for energy and 2 for environment. Enjoy!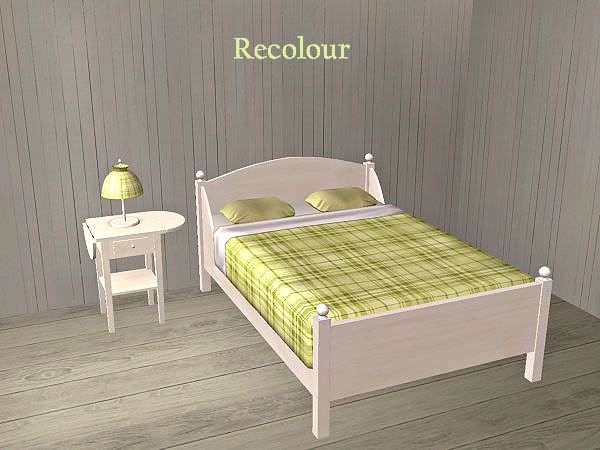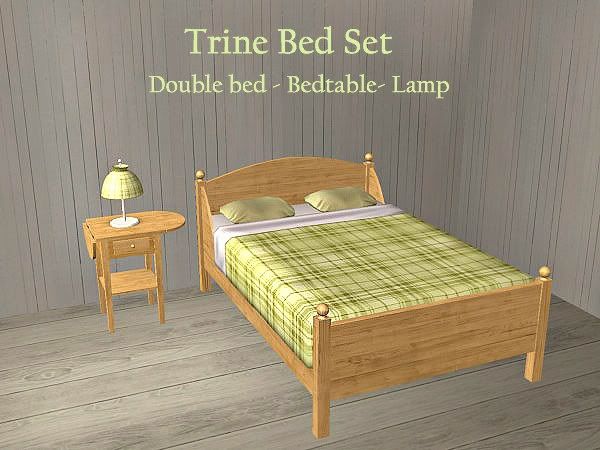 Base Game Compatible - No EPs or SPs needed.