About This File
I saw this endtable on a picture and thought it looked cute and worth meshing.
I added extra slots, so it has three (my first time ever to manage this).
It comes with a recolour for you to mix and match between wood and glass. Enjoy!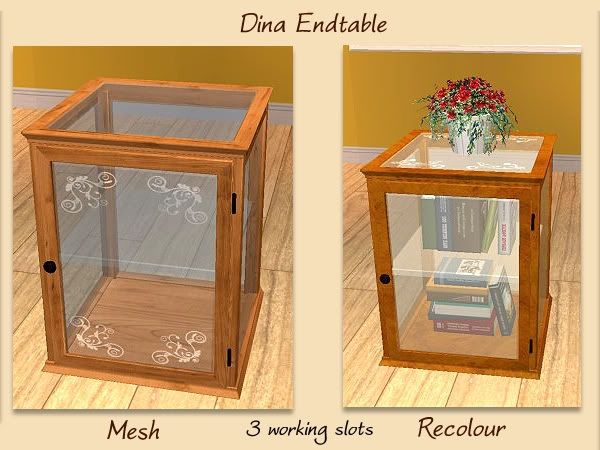 Base Game Compatible - No EPs or SPs needed.