About This File
Second hand furniture comes together. Armchair, floorlamp and a beer case coffeetable.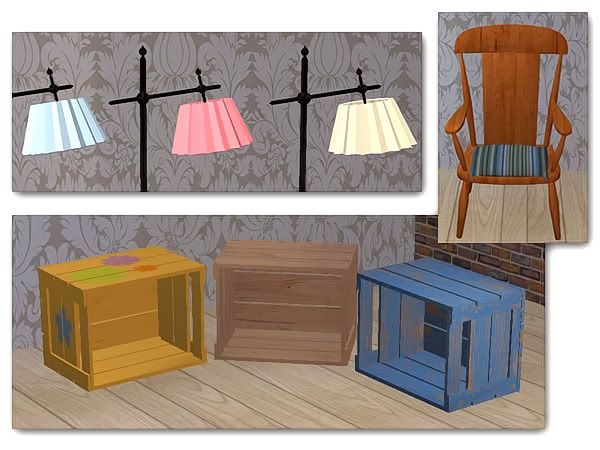 3 colours for lampshade (blue is mesh), 2 colours for armchair seat (rosepattern is mesh), 3 colours for coffeetable (natural wood is mesh)
Polys: armchair 2012 - Lamp 1038 - coffeetable 246

A huge thanks to Sophi who made the extra slot on the coffeetable for me!
Base Game Compatible - No EPs or SPs needed.