About This File
Updated October 19, 2013 - I have replaced the cushions on all three pieces and added morphs to indent when Sims sit on them.
Ninthwave created this set a few years ago, and due to a request for recolors I found some problems with the set and have fixed them.  It is a lovely set that deserves recolors.
Please watch for more recolors by Nonni.
I have also included a couple of recolors as I had to test that my changes were working.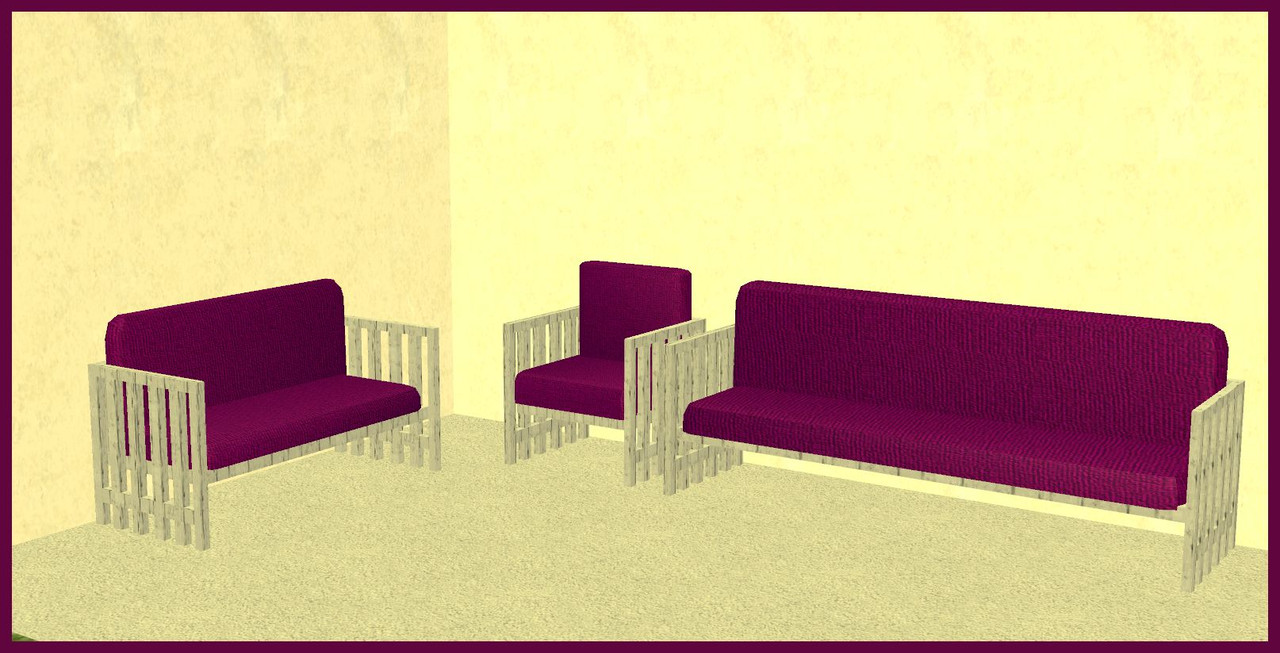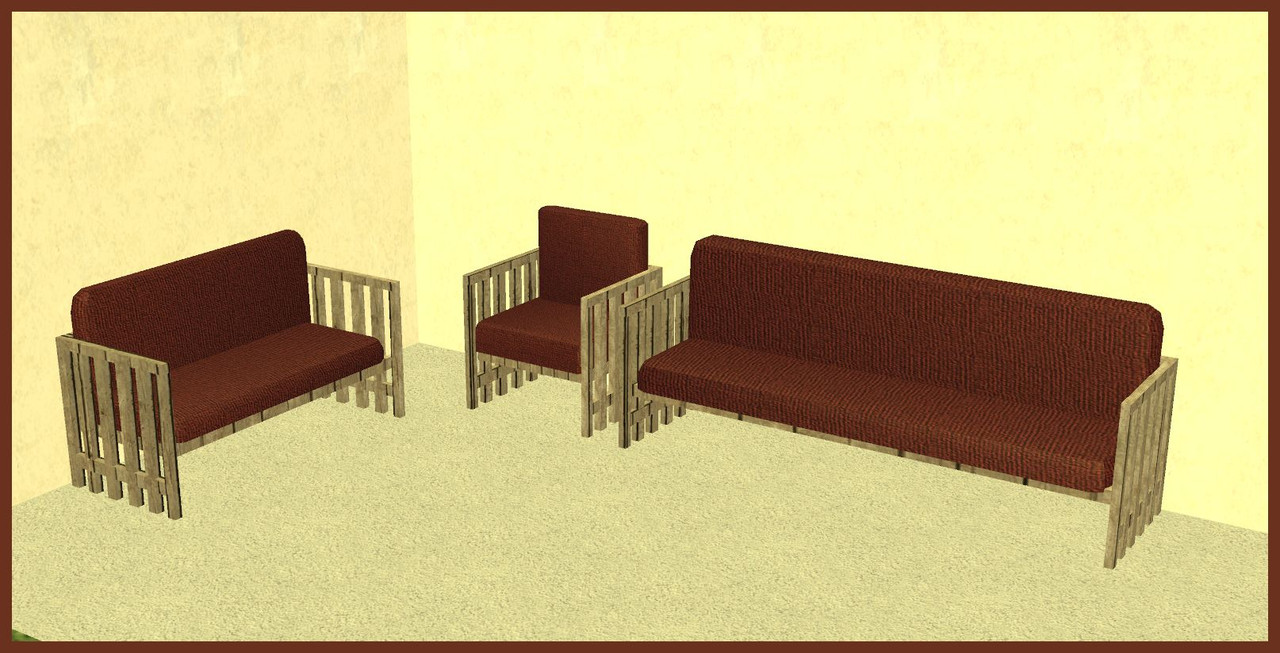 Jon's original texture on my updated meshes: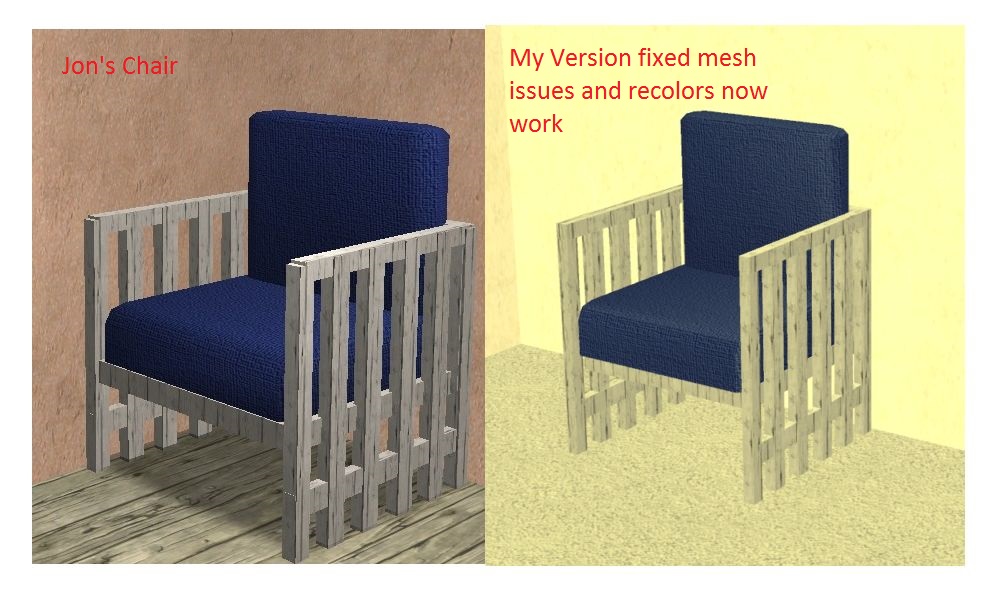 Some nice recolors by gayars can be found here: