About This File
Normally, I don't create Teen Sims but this little fellow, also, just jumped out of my CAS and onto my Desktop. OK, I will confess that I did a few tweaks. He was also inspired by and named after Karen's Jake. ( I know that Karen's Jake is a dog, but he is a noble creature.)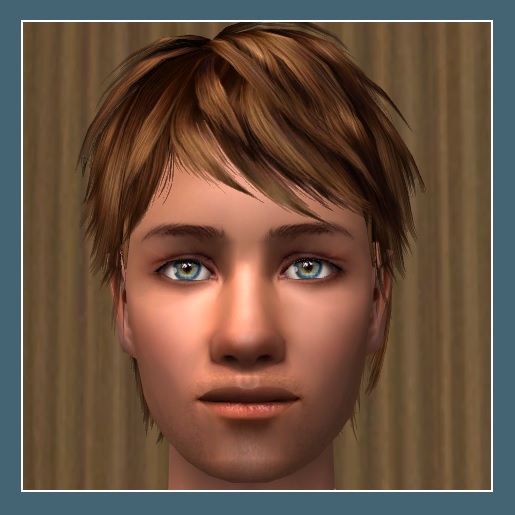 This photo shows him with a different hair. He was playing chess on the roof of his mobile home with his steady girl, Sandra Roth. Being with Jake has helped Sandra take a different, more beneficial direction with her life.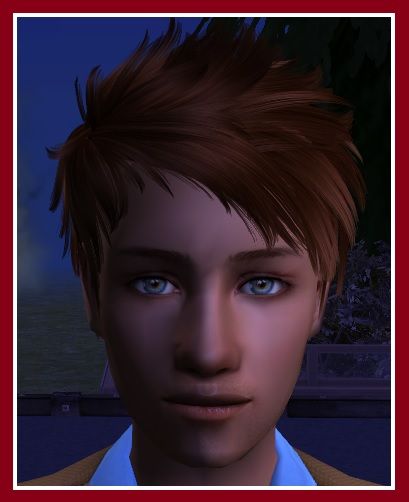 Here is a full-figure shot in game: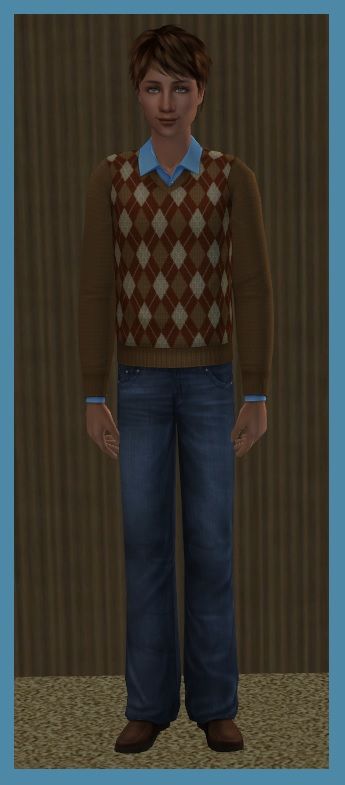 I have all the EPs and SPs for Sims 2
These items may not show up in the Sims2Pack Clean Installer for they are default replacements:
Thanks to Pyxis' default skintones.

Thanks to Katu's default face templates.

Thanks to Shady default replacement Sparkling eyes.
Use the Sims2pack Clean Installer to see all the 'tinsel' and 'trinkets' that helped make Jake possible.
*********************************************************
Thanks be to God for the gift of pleasure I receive when I am creating.
May it be for His Glory.