About This File
**I legit could not sleep last night because  I was so unhappy with the rushed quality. So, I have reuploaded the files with improved quality + closer to the original.
I doubt many people on this site are familiar with the 1999 anime Digimon Adventure or Digimon Adventure 02 - but this year is the 15th anniversary :3 To celebrate (aka - because I've recently become re-obsessed with this childhood favourite) I am going to attempt to recreate the Digidestined! I have spent YEARS trying to find Digi-Sims, but never found anything
So, first up is Sora Takenouchi:
Adventure 01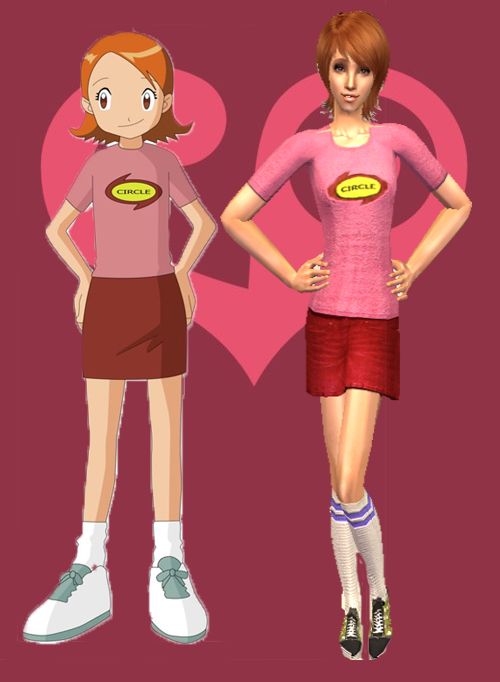 Adventure 02
Our War Game - Movie
There are 3 versions uploaded, all Teen Female (it just doesn't feel right to make them as children, even though the characters were 11-14 in the series :/). I will most likely make more of the Digidestined (probably Matt/Yamato and Tai/Taichi next) - basically, when I find what I feel is an appropriate and quality mesh, I will make the characters.
CREDITS:
(all meshes included)
Hair:
Eyes: Shady - Alluring
Clothes: