About This File
Kasper is the grandson of the custodian for the church in my Homestead Game.
Here at Rebecah's Toddler Picnic Table he is gaining skills about cooking: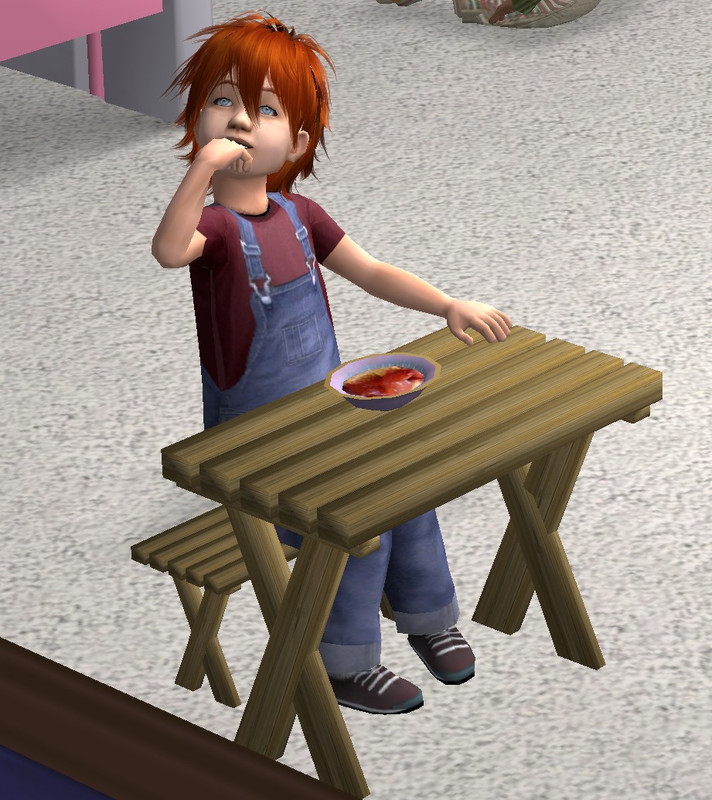 Kasper's mom, Kaylin, is widowed from a brutal despot who died in a mining accident off world. She changed back to her maiden name for herself and her son.
His grandfather, Karl Kurator,  is a retired business man who wanted his daughter and grandson away from the lifestyle of the wealthy Off Worlders.  Although Karl is wealthy he has taken the job of caretaker so that he can serve God in peace.
I have all the EPs and SPs for Sims 2
Use the Sims2pack Clean Installer to see all the
'tinsel' and 'trinkets' that helped make Kasper possible.
Thanks to Katu's default face templates.

 I want to thank my Creator
for giving me pleasure in His Purpose.