About This File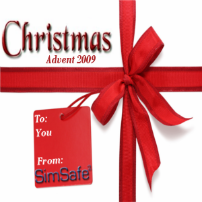 MERRY CHRISTMAS!
Merry Christmas everyone!
This is my sims version of a living manger scene. I hope you like it. The Star of Bethlehem is included!!!
Look at the picture of the baby in the manger. You see that little knob on the ground before the manger? That is what you click to turn on the star. The only issue with this lot is that when you leave and come back, for some reason the camel sinks into the sand some. I don't know if this is an issue with the camel or the lot. ::shrugs::
If you use CleanInstaller you should be able to download this without any EPs since the only thing I used from any EP was the campfire!
Lot Type: Residential
Lot Size: Medium 3x3
Lot Value: $37,000
EP Requirements:
Without cleaninstaller: All except Free Time
With cleaninstaller: Base Game
SP Requirements: None
Custom Content (Included)
pottery, desk, chairs, shelves by: Tarox
pottery, chest, plant, basket, wallpaper, grass by: Parsimonious
manger, grain sacks, buckets, hay by: HeartDeco
toilet and sink by: Lethe_s
palms by: AlexStanton1983
rock wall and ceiling, and fountian by: Jon119
All animals by rebecah
ground cover by: Raven
silver vase by: IndigoRage
star of Bethlehem by: bluetexasbonnie
Custom Content (Not Included)
None! You got it all in this nice neat little package!!!