About This File
Eva, the Adult comes in 2 versions,the every day and the Christmas Formal:
I went ahead and packaged the toddler version wearing one of Birdgurl's Christmas outfits:
And I am throwing in another picture of toddler Eva in EA Maxis PJs: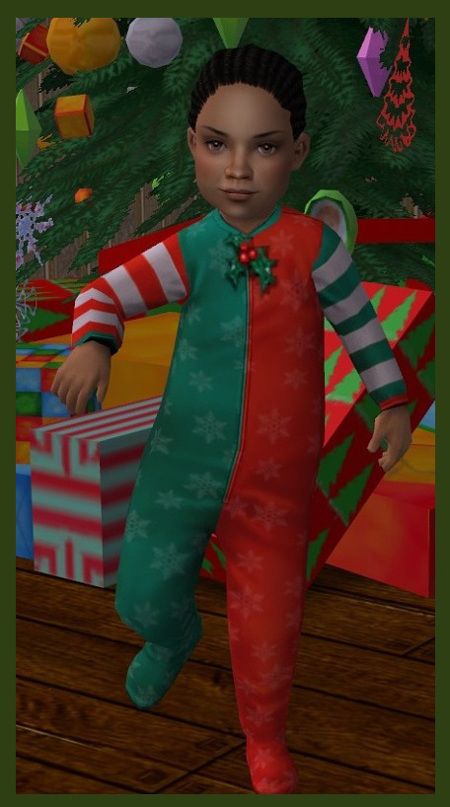 Eva is a product of LilSister's Cheyenne London  and autumnelle's Gaetano 
with a few Nonni tweaks.
It has been so long since I have uploaded anything, I have probably forgotten something. Feel free to ask question or point out errors.
Hugs and Enjoy!