About This File
This lot was made for me as a gift from NeverForsaken/Lisa for my neighborhood of Beastie Bay.  Thanks and credit for this lot go to my dear friend and Sister-in-Christ, Lisa. She sent it to me to test and unfortunately, due to her computer problems, wasn't able to finish it and get it uploaded here.
I hope this lot matches her vision.
It is 50 x 60 and cost 59,687 simoleans.
The animated dolphins showing in the screenshots were created by Rebecah and they can be found here.
I finished the lot in my tester game which has all SPs and EPs. I strongly suggest that you use the Sims 2 Pack Clean Installer to check the custom content and install this lot.
I am not going to give links to all the Custom Content for many items were posted to sites that are no longer available. I was able to find CC of retired creators saved to special sites or from other Simmers who saved and shared missing items on their private media host sites. Once I finally found the missing 'Master' file in an uploaded lot on another site.
If you have question or need help, feel free to PM me here at Affinity.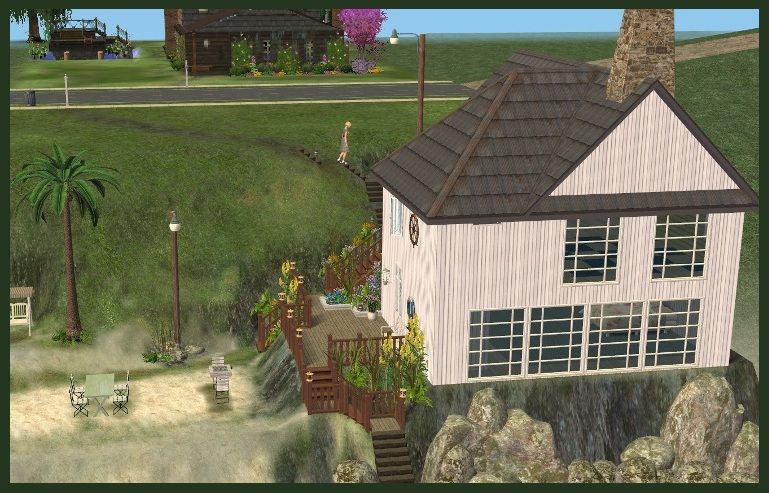 This is a view of the lot from the ocean or inlet of Beastie Bay.
This is an overhead view of the first floor.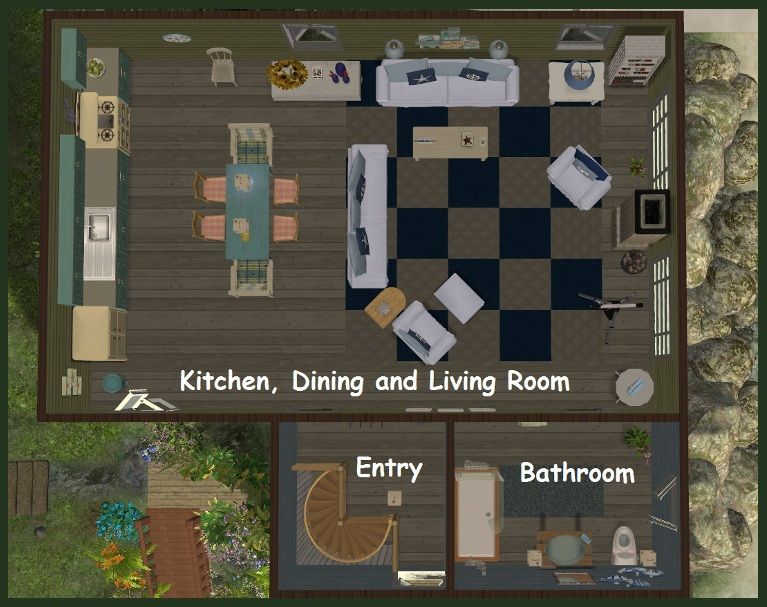 This an overhead view of the top floor.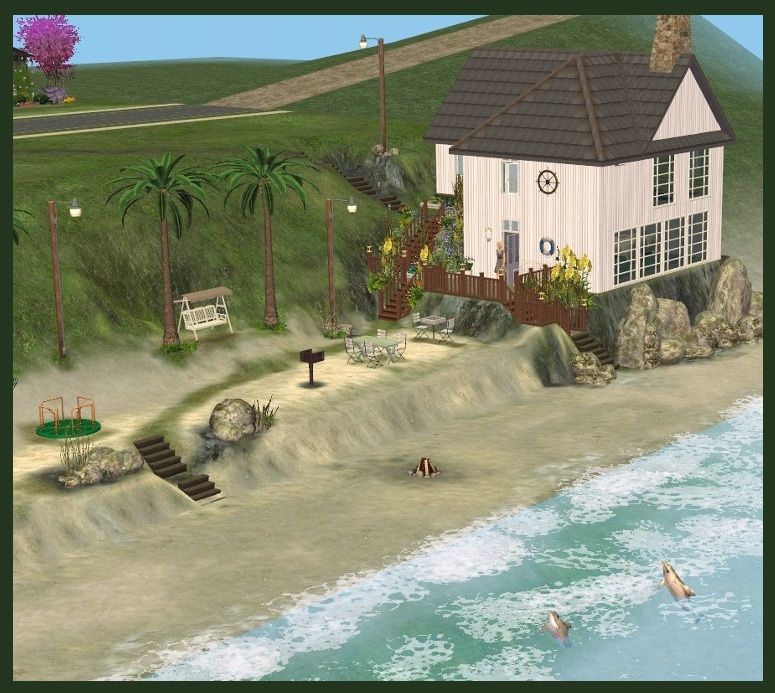 This view shows that there are many forms of entertainment available for children to elders.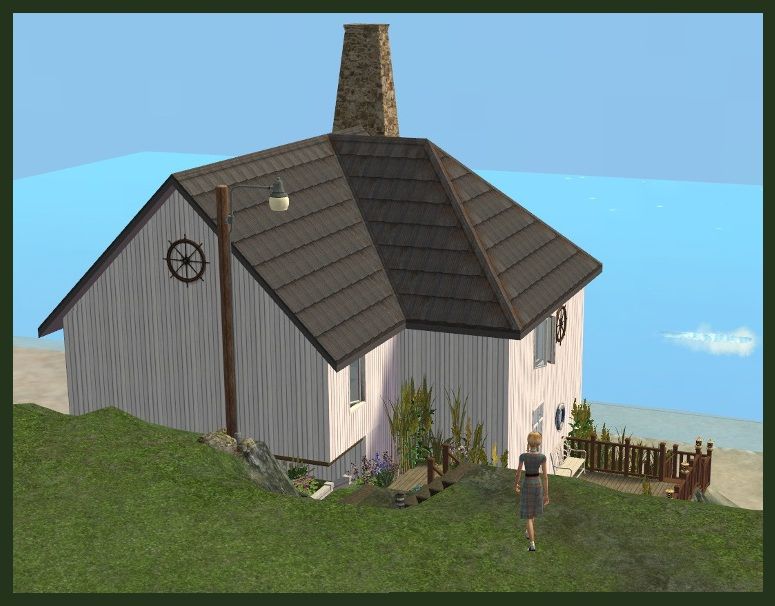 This shot was taken from the road.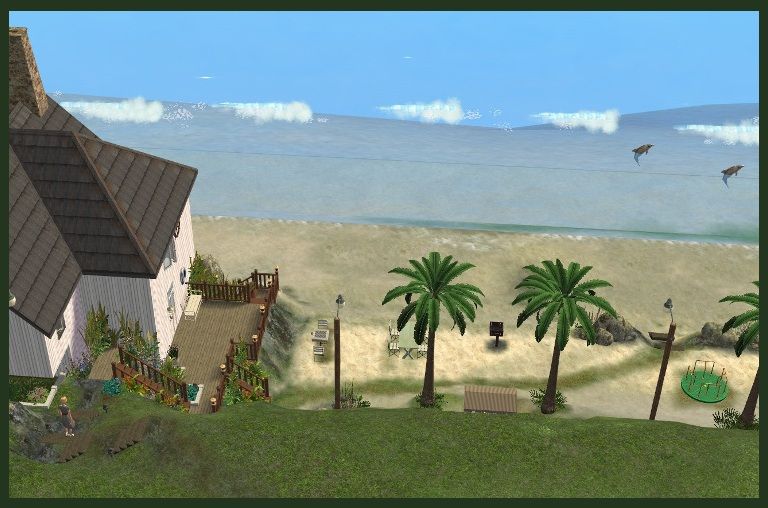 Another view from the road.
I thank God for the many hours of enjoyment I have already had from reconstructing and playing Bayside Cottage.