About This File
Pierre requested his grandmother's bedroom set for The Sims 2.
Pierre I hope you like this set:
Dresser:
End tables: (You have to use "moveobjects on" and "boolProp snapObjectsToGrid false" cheats to put the end tables so close to each other)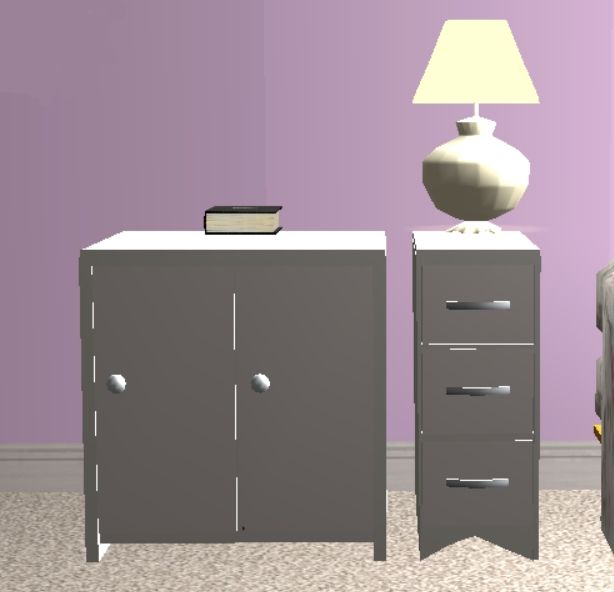 Curtain: I cloned Jon's (TheNinthWave) one tile curtain
Bed and lights:
Unlit:
Lit:
The bed is a recolour of the expensive bed in game and I used Beck's Queen Size bed with floor length bedding for the pictures. Both files are included in the downloads file.
Credits:
Pierre for the request
EA for the game
SimPe
MilkShape
PhotoFiltre7
Jon for his one tile curtain
Beck for her queen size bed
My Creator for the ability to do this