About This File
Thanks to LilSister I found that part of the GUIDs did not get changed which caused the stove that had been cloned to not be usable.  I'm so sorry for the inconvenience. 
When Dawn first requested a more modern pizza over I googled Modern Pizza Oven and found this one: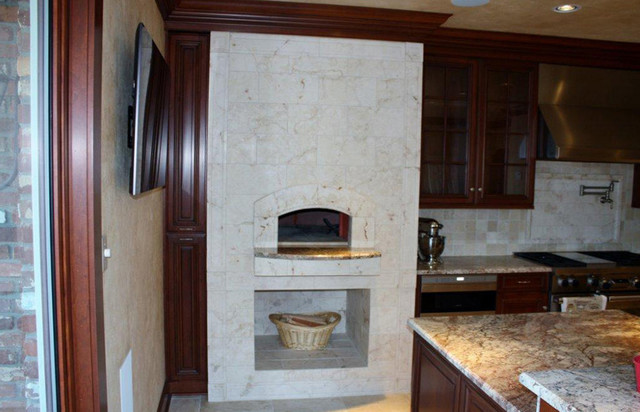 I knew I couldn't create something like this with MilkShape, so I have been trying to learn how to use Blender.  I have found the new 2.8 version to be an very powerful program.  Even better than Max 3d (which I used to use).  I really wanted to use Blender to create shadows, but unfortunately I was not able to accomplish this to my satisfaction.  I was however happy with the mesh I was able to create.  
I have made a few changes as to how the pizza oven works.  I wasn't happy with how fast the old version cooked the pizza's   Sims really couldn't earn cooking skills and it just didn't seem very realistic.  I changes how some of the animation to make the Pizza and the Maxis version I made a few changes.  
I added a couple of deco slots one on the bottom and one on the very top.
I hope some of you find this to be a useful item.
Video shows how long it takes to make the pizzas and at the end it shows all of the recolors.