About This File
Posted 02 June 2007 - 09:55 PM
Hello all!
I was digging around in some old uploads - and I figure I'll put this one here! Eventually I will have all of my uploads on my site.
Here (by special request) is a Prayer Candle Rack. It most commonly goes in a Catholic church. This has been the biggest project I have ever taken on, but I think it is well worth it! Unfortunately, the poly count is extremely high, so it is advised that this only be used on fast machines.
I would like to give a special thanks to cokenasmile for taking the time that she did to cut the poly count in half for me
- Thanks!!
You shouldn't need an Expansion Packs for this to work.
Now, what is pretty cool, I think, is that this produces it's own light! Additionally, you never have to turn it on because the candles are always lit.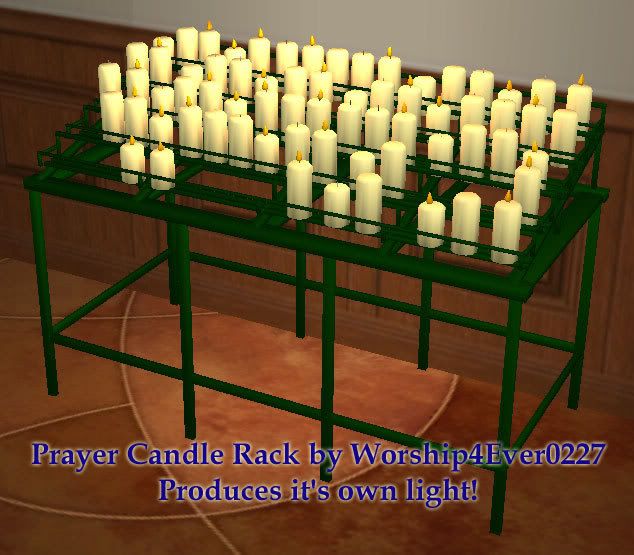 WARNING: Extremely High Poly Count! Suggested to be used by powerful machines, only!
7584 Faces
10294 Vertices
Recolors are fine, just link back.
Enjoy!