About This File
Posted 25 April 2007 - 03:54 PM
Hello everyone!
Here is a whole investment set. These objects all appreciate with value at some point after your sims buy them.
Today, I offer your sims the opportunity of a lifetime!
Do your sims live on a low income? Do they make just over what they need to live on? Well, rather then wasting your money at the arcade, or spending all your college simoleons at the coffee shop, why not buy some silver?
When you buy this silver, you are buying it as an investment. If your sims hold on to the silver, it will appreciate in value. Over time, you will be able to sell your silver for more simoleons than you purchased it for. For example: Buy 1 silver coin ($15), let it sit for 2 weeks, and then you can turn around and sell it for a 380% profit!
So, you say your sims are already rolling in the dough, and don't want to play around with this 'petty cash'? Why not go large? If coins aren't enough, you can venture off into the world of bars! Currently, you can buy 1 250oz silver bar for under $4000, or you can buy 10 silver bars for $30,000... or you can always shoot for a pot of gold, the best investment yet! Now, just imagine how much that kind of investment will pay off!
This set constists of (Poly counts in parenthesees):
1 Silver Coin (196)
25 Silver Coins (300)
100 Silver Coins (1200)
1 Silver Bar (12)
10 Silver Bars (120)
Small 1oz Coin on Display Stand (268)
Large 5oz Coin on Display Stand (268)
Pot of Gold (1622)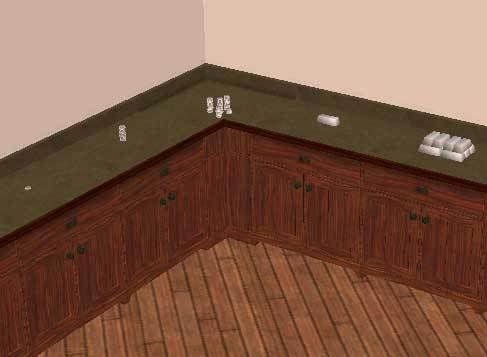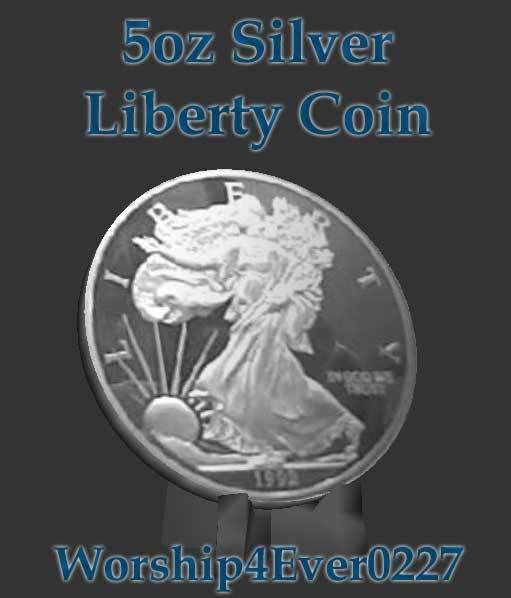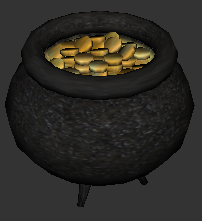 Enjoy!