About This File
Posted 08 February 2009 - 03:42 PM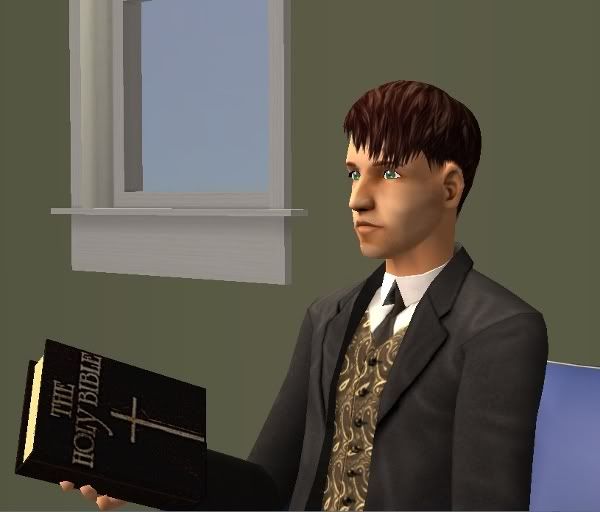 With this career, you can live the life of a pastor

This career should be EP compatible, and will not overwrite any custom or Maxis careers because it has it's own GUID.

There are 9 chance cards completed in this career.

Here is a run-down of the career levels:

1.Prayer Warrior wages:154

You are a powerful Prayer Warrior. You spend hours at the church in your prayer closet pouring your heart out to The Allmighty. Be sure to keep up your logic skills!

2.Intern wages:238

You are now an intern for your local church. It's your job to help the pastor by running errands for him. You are his gopher, so to speak.

3.Prison Chaplain wages:322

You are prison chaplain. This means you will be ministring to the inmates in the local prison. Be on your gaurd! These prisoners are mean ones!

4.Hospital Chaplain wages:420

It's your job to go to the local hospital and pray over and read scriptures to people who are very sick. Also you must hold church services at the hospital for vistors and loved ones of the ill.

5.Missionary wages:539

You are a missionary. This means you will be travelling the globe ministering the gospel to those who have not heard.

6.Evangelist wages:893

You are an evangelist. This means, you are back in your home country. You will be going around the nation in various churches and preaching the gospel. Be sure to increase your logic skills!

7.Children's Pastor wages:1190

You are a children's pastor. This means you will be preaching to the children in their own service while the adults are in big church. Small children need the guidance that a skilled professional can provide. The scripture "Train up a child in the way he should go, and when he is old, he will not depart from it" comes to mind.

8.Youth Minister wages:1488

You are a youth minister. It's your job to preach to the teens and young adults on Wendsday night. The scipture "Let no man despise your youth" comes to mind.

9.Reverand wages:1750

You are a reverand, this means you have your own church now. You minister every Sunday morning, Sunday night, and Wedsday night. You also visit the church on other days for devotions and Bible studies.

10.General Overseer wages:3033

You are a General Overseer. This means that you are in charge of every church in your denomonation. You must be very close to the Lord, now more than ever.You've come a long way. Praise the Lord, you are able to reach even more souls for His kingdom.

This career is for Adults.




Seen above is the custom icon created by me (transparent background - new thing I learned how to do).