About This File
Posted 05 December 2009 - 04:45 AM
I'm so excited to share this with you all!
Whenever your sim reaches a certain hobby enthusisam in the Sims 2 Freetime, they are allowed to browse the web, and blog about their hobbies.
Now your sims can browse the web, and blog on localhost! This will replace ALL hobby enthusisam blogging and browsing web screens, for every hobby. This won't replace other computer functions, like chat, check email, write novel, shop for groceries. It only replaces browse web for..., and blog about...
Do Not Use This Together With My Previous Default Replacement Comptuer Screens, This Can Cause Problems!
Enjoy it!
Here's Browsing the web screen #1: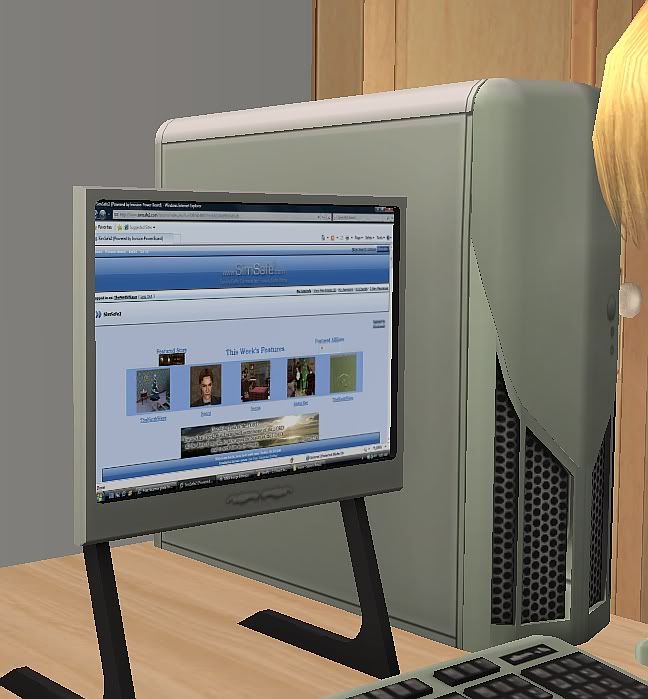 Here's the Next Screen you see when Browsing the Web (It loops):
Here's Blogging About Hobby Screen #1: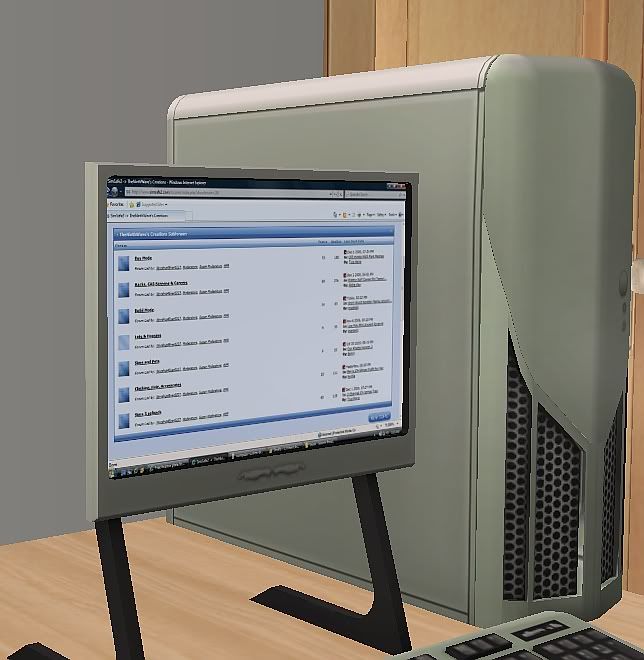 And Here's Blogging About Screen #2: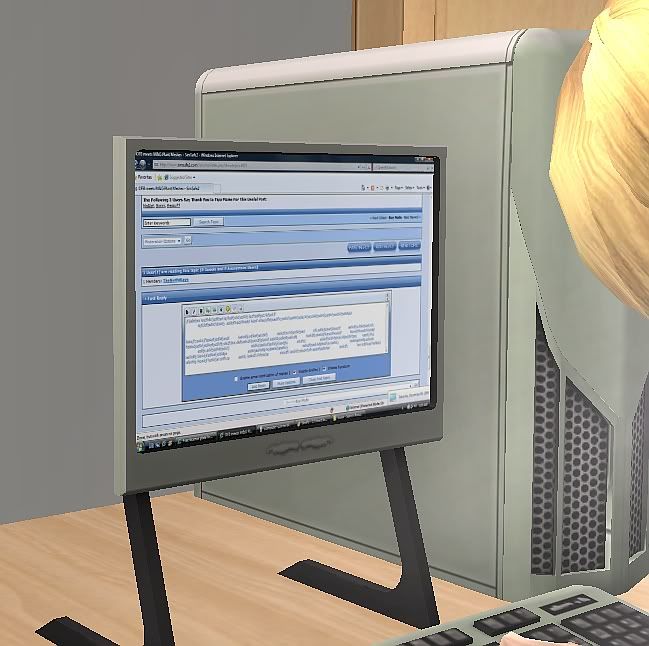 Attached File(s)